Who Is Gallant Dill? The #1 Business Acquiring Entrepreneur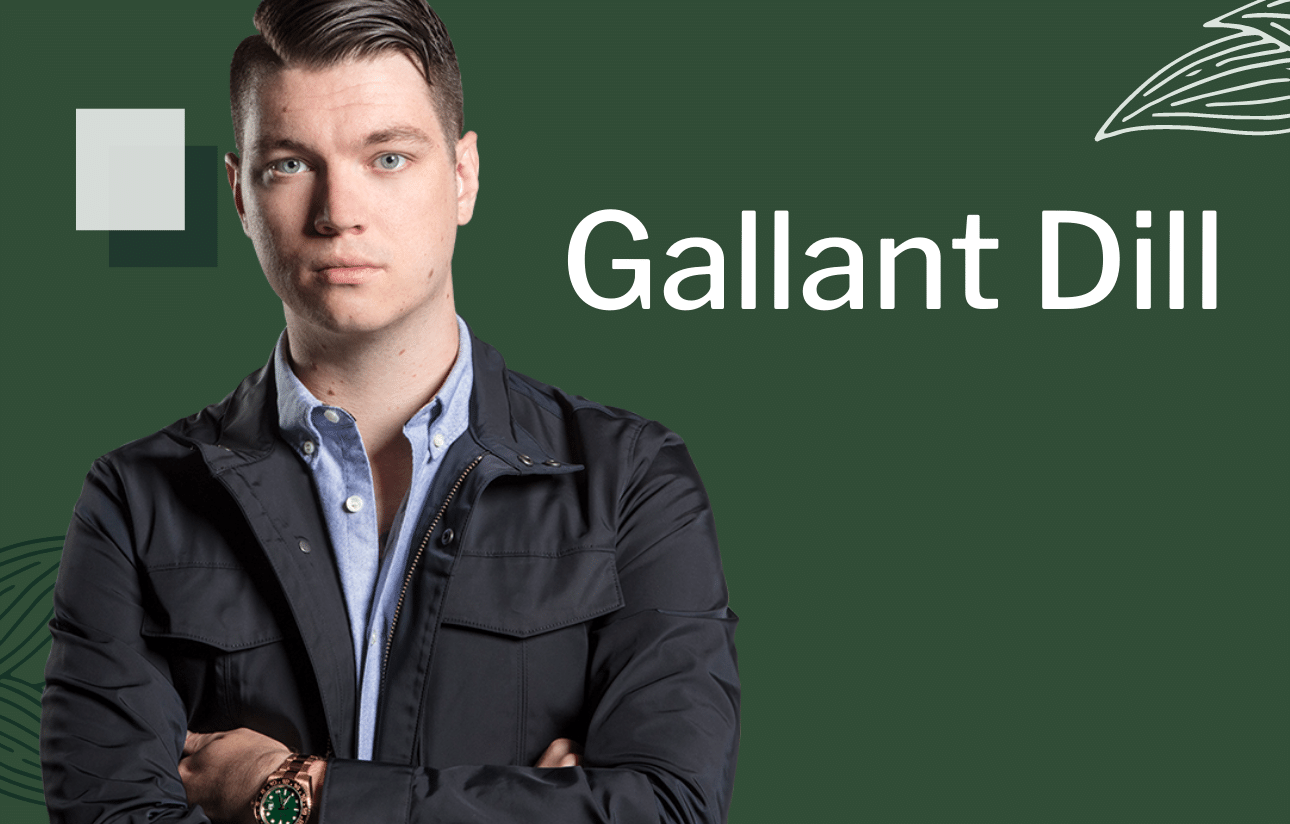 Of the many rising entrepreneurs who have taken over the online business industry, Gallant Dill is among the most interesting. This Austin, Texas native is someone who is one of the most credible consultants & entrepreneurs in the world. Making Forbes 30 Under 30 and starting entrepreneurship at a young age, Gallant is one of a kind.
Traveling the world, living with his beautiful wife, and taking care of his son – Gallant Dill is someone who you need to follow. While running his businesses he manages to take excellent care of his family – something that many business owners struggle with. This article will review everything about Gallant and how learning more about him can help you grow you own business.
Who Is Gallant Dill?
Gallant Dill is a business owner, entrepreneur, and consultant. Over the years what he's sold and done has changed, but he continually helps other businesses to become more profitable. He a young man on a mission to truly have an impact in the online business world. Worthy of a follow, you should definitely work with him if you get the chance.
After talking to him personally, I've found him to be exceptionally intelligent and open. Constantly creating content to help other business owners further their careers, Gallant has a definite motivation to contribute to the entrepreneur world.
What Does Gallant Do?
Gallant Dill runs multiple businesses. He owns a consulting practice, and a company that acquires and resells profitable businesses. Since he was 17 years old, he's been helping businesses scale efficiently. These strategies that he both teaches and uses on his own businesses, he has learned from successfully growing multiple businesses over the years.
Where Is Gallant Dill From?
Gallant is from Austin, Texas. He still owns properties in Texas currently. Gallant Dill has multiple properties and is constantly looking for better investment properties to add to his portfolio. While Texas is his home state, he has traveled all across the world. Visiting both many different states and countries, Gallant is definitely a digital nomad when he needs to be.
Is Gallant Dill Legit?
Yes, Mr.Dill is a legit and publicly acknowledged expert on growing businesses. He has great reviews and use customers approve of how he helps them. Gallant is well known for being open, transparent, and his real self with others. While growing his family and businesses over the years, he's realized how much networking & people mean to him.
Being extremely knowledgeable in the marketing, sales, and business space – has kept him front and center in the digital marketing world.
Final Thoughts
You'll find that Gallant's reputation is honest & transparent. He is the real deal and truly cares about his audience and customers. His passion is to be able to help as many other businesses scale as possible.
After working with tens of thousands of entrepreneurs over the year, he has successfully fulfilled this initial vision. However, he continues growing his businesses profitably every single year. He even has recently partnered with Grant Cardone.
If you hear or learn more about Gallant Dill, keep in mind he's someone you should definitely partner or work with.
With our kindest regards,
Jon Weberg
Richard Weberg