Affiliate Summit West Review: Should You Attend The Next One?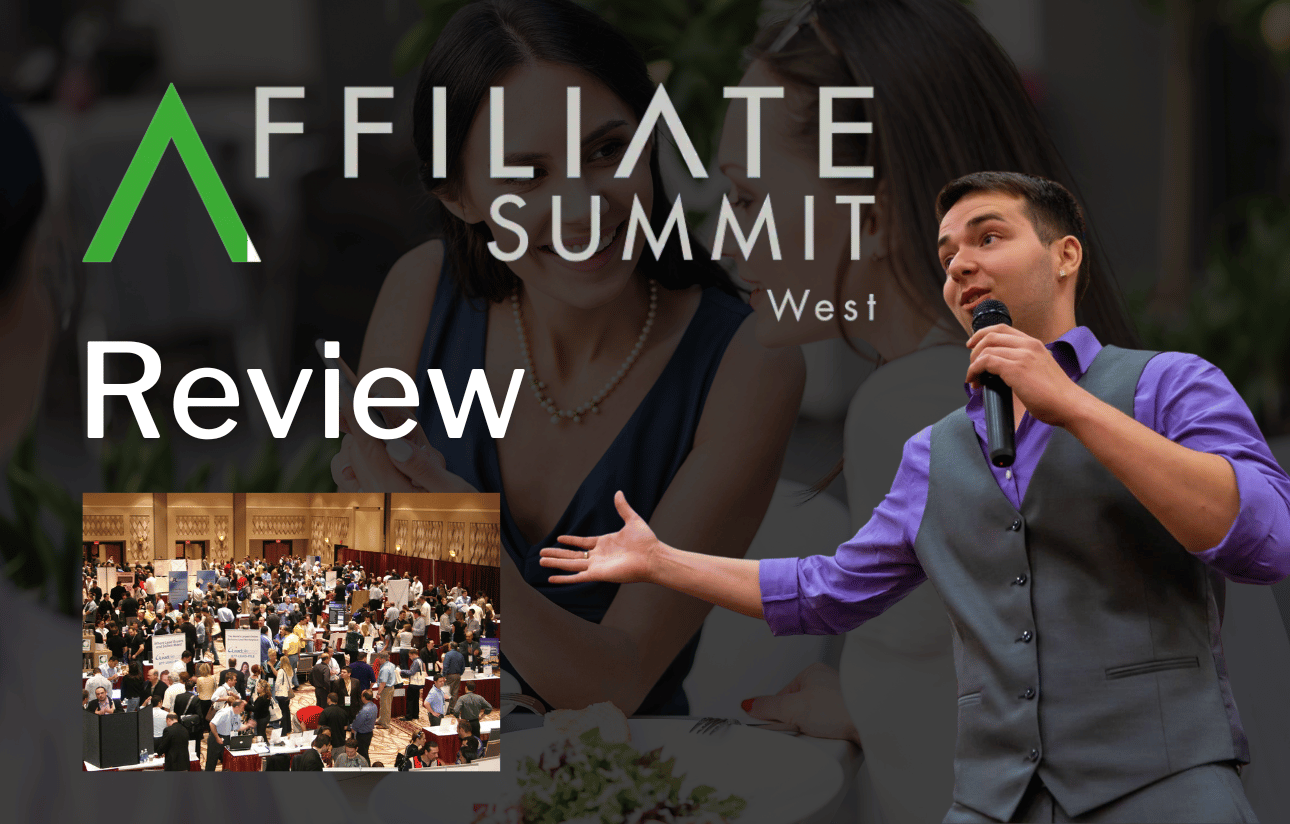 The affiliate marketing industry has dozens of events every single year that help affiliates learn how to grow their businesses. Over the years there are a select few events that have risen to become some of the best marketing events in the world. Among them, is Affiliate Summit West. This summit has previously features some of the worlds greatest affiliate marketers & best event conferences to ever been held.
This Affiliate Summit West review will walk you through the quality of these events, how they work, and why you should consider becoming an Affiliate Summit conference attendee. Here's everything you can learn about the summit and what you can learn from them.
What Is Affiliate Summit West?
Affiliate Summit West is a physical event often held in Las Vegas by the parent business, Affiliate Summit. It is the twin event to Affiliate Summit East, which held often held in the east in New York. Affiliate Summit West is designed to help affiliate marketers and and vendors alike gather to learn how to advance the affiliate industry as a whole.
Where Does Affiliate Summit West Take Place?
Las Vegas is where Affiliate Summit West usually is hosted. The event has been hosted both in person and digitally over the years. The location always is in the West side of the United States.
Who Is The CEO Of Affiliate Summit?
Missy Ward is the original CEO of Affiliate Summit and the Affiliate Summit Corporation. She's a serial entrepreneur who has launched many successful and profitable businesses over the years. She launched Affiliate Summit in 2003 and it has became possibly the most successful affiliate marketing conference and event in the world.
Who Should Attend The West Affiliate Summit
Both affiliate marketers and vendors with offers should consider attending Affiliate Summit West. Whether you're a beginner or a seasoned veteran – the Affiliate Summit Experience is something that every single affiliate marketer should experience.
Held every single year with amazing experiences, food, breakout sessions, and speakers – Affiliate Summit West is a one of kind unique experience for everyone attending.
Types Of Speakers At Affiliate Summit West
Affiliate Summit West has featured some amazing affiliate marketing talent over the past few years. From Neil Patel, to Matt Diggity, and many other well known affiliate marketers. You'll find that every year the event has a solid and respectable affiliate related line up.
We've spoken across dozens of affiliate marketing related events, so we can give credit to the level of speakers Affiliate Summit has across every event.
Pricing
Affiliate Summit West costs between $599 – $999 depending on the ticket you get for the conference. Here is the list of the difference prices associated with each kind of ticket…
Networking: $599
Networking Plus: $749
VIP: $999
Each ticket comes with it's different set of features and bonuses you get. The better and more pricey the ticket you get, the more luxurious experience you will have as an Affiliate Summit West attendee.
Alternatives
There is one major alternative to the Affiliate Summit West and East conferences. That direct competitor and equally impactful event is called, Affiliate World. Affiliate World is large conference that is held across various countries across the world.
They pride themselves on giving their attendees an incredible experience. They do still offer amazing strategies, however they are more focused on your entire experience as an affiliate marketer.
Do consider also possibly attending Affiliate World if you are a vendor or affiliate marketer.
Final Thoughts
Affiliate Summit west is an amazing affiliate marketing experience and event that you should check out or attend. Among the best affiliate marketing events and conferences in the world, it is a must.
If you have any questions about Affiliate Summit or any other affiliate marketing conferences, feel free to reach out and let us know. We appreciate you so much for reading through our review of this amazing summit experience.
Thank you, and take care.
With our kindest regards,
Jon Weberg
Richard Weberg