Affiliate Marketing Rules And Regulations To Be Aware Of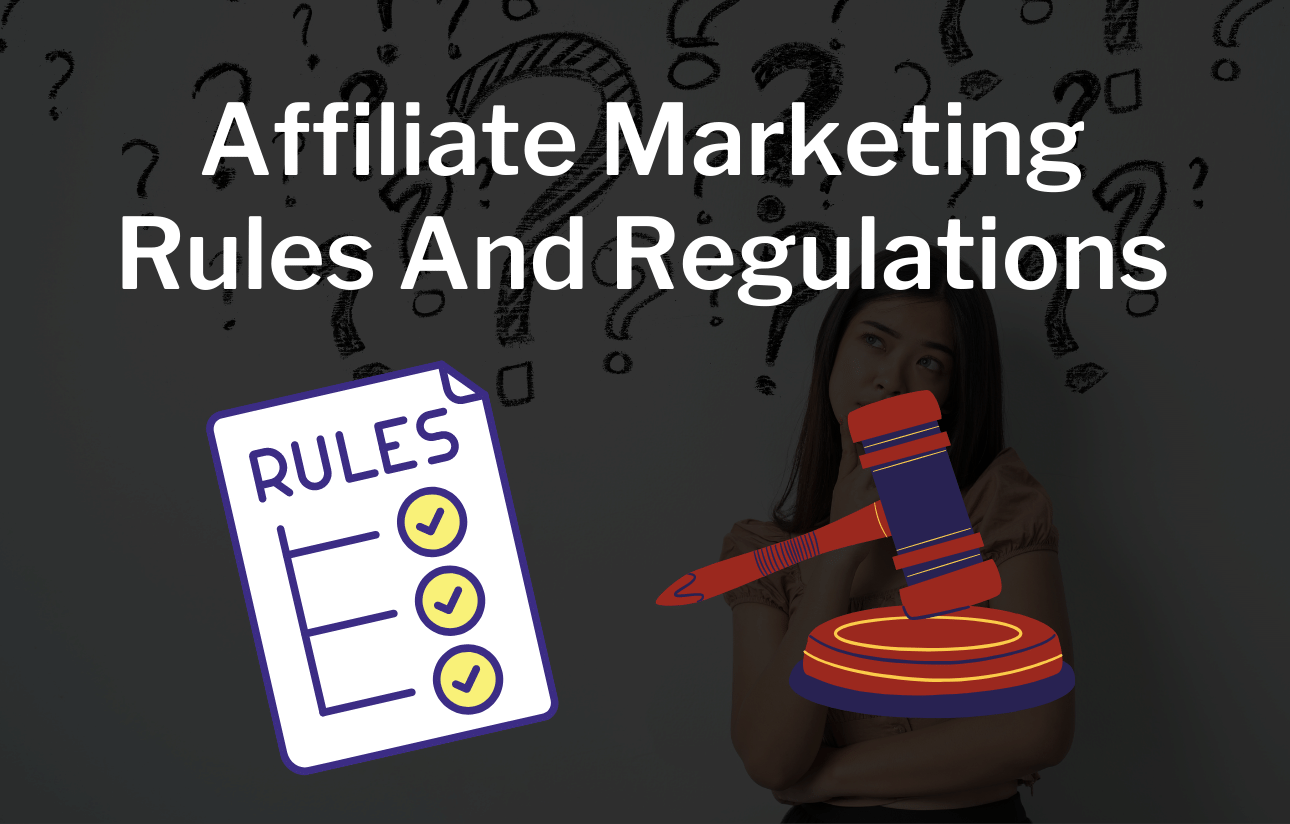 There are very few affiliate marketing rules and regulations that you'll ever need to worry about. However, in a specific few circumstances, it is a good idea to at least be aware of the rules and regulations that do exist for affiliate marketing. We'll be listing for you the most important affiliate marketing rules, and crucial affiliate marketing regulations to think about.
Most likely these legal rules and regulations will never effect you as an affiliate marketer, but they are good to know. Let's walk you through the most important rules now…
Affiliate Marketing Rules
The "Affiliate Marketing Rule" Made By The FTC
In order to protect consumer data and reduce solicitation, the FTC made an affiliate marketing rule dictating that 3rd parties cannot solicit consumers generated by affiliates, without the consumers permission. Or, without the ability to opt-out of said solicitation.
In simple terms, this means that you can't start selling to another affiliates customers or list of leads, without the permission of the customers or leads. There may be an exception to this, if the consumers, customers, or leads – have a way to opt out of messaging they are receiving.
The SPAM Act That Applies To Affiliates
The FTC and regulating body for marketing also passed long ago the SPAM Act. This is a rule and law that applies to affiliate marketer who do outbound marketing, or who are building an email list. The SPAM Act simply dictates the following rules when emailing leads or customers…
NO misleading or false headlines.
Have a way all leads and customers and opt-out of emails.
Honor opt-out requests within 30 days.
Provide location and name of yourself or your business.
These are the necessary rules to follow whenever you're emailing any prospect, lead, or customer. This applies to most affiliate marketers who are using their email list to generate affiliate sales through an affiliate link send out in email broadcasts.
Affiliate Marketing Regulations
There is 1 main regulation or more of general guideline that most affiliate marketers should follow wherever they post affiliate marketing content of nearly any kind. Some affiliate companies and the FTC recommends that wherever you have affiliate links and content posted, to have a messaging and copy that tells the consumer it is an affiliate link.
If you take a look at the Rakuten affiliate guide for example, they highlight the 4 things you'll need to do when posting affiliate related content. You'll need to show the consumer you have copy telling them you are an affiliate in multiple locations, and frequently throughout your website or copy.
Final Thoughts
These are the main rules and regulations we listed that affiliates should be aware of. Affiliate marketing is a fun and easy industry to be a part of, that we still love after doing for over 20 years.
Thank you so much for reading through, and make sure to bookmark and come back to this page if you need.
With our kindest regards,
Jon Weberg
Richard Weberg