Profitalize – The Worlds Best Community And Training Center For Entrepreneurs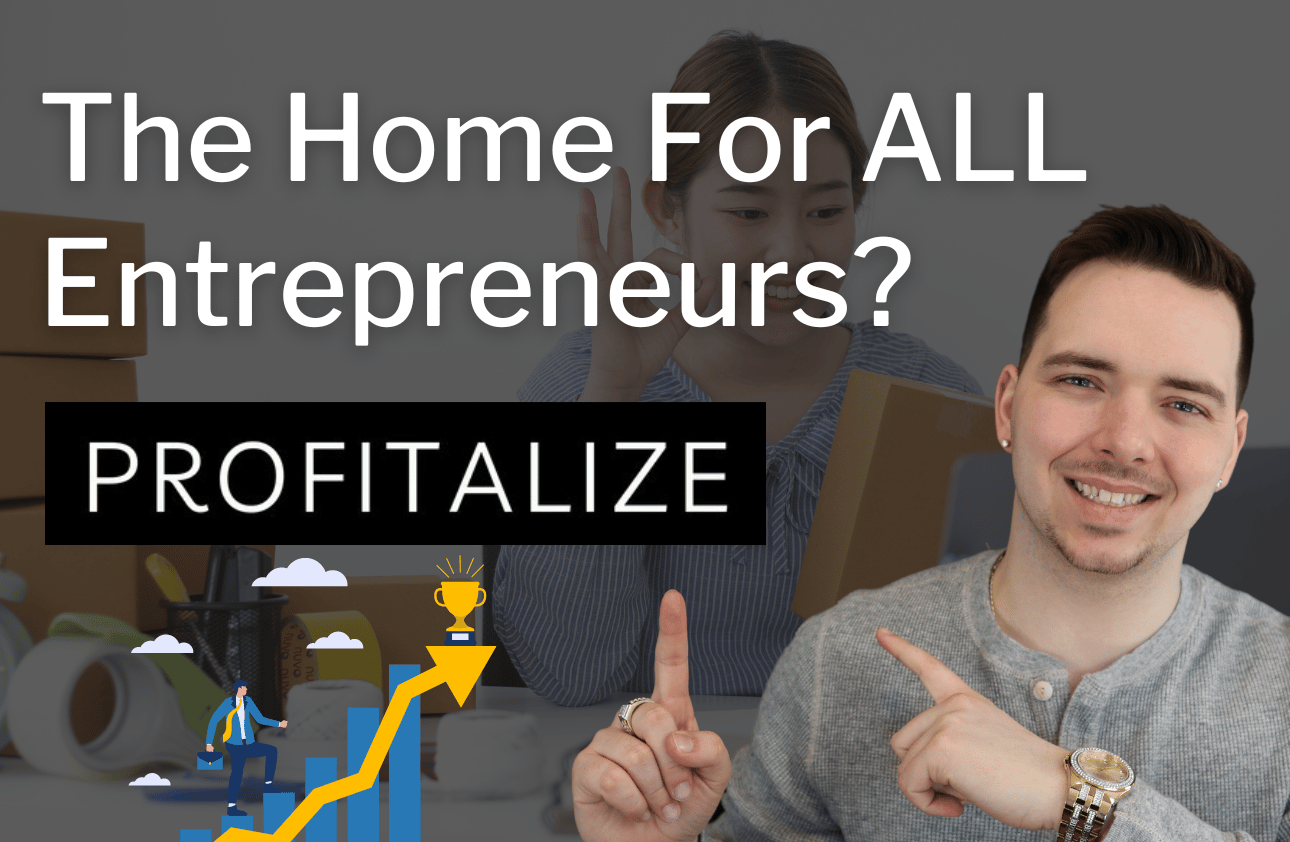 Over the years there has been many business and entrepreneur leaders who have gathered the attention and trust of the masses. However, there has never been 1 single all encompassing home or place for them to trust, until now. Profitalize is a home for all entrepreneurs and business owners, that is allowing the world to have a trustworthy place to learn how they can create, grow, and optimize any business in any industry.
With review will walk through exactly what Profitalize is, how it works, and why you should consider becoming a part of the Profitalize community today. Here's how this new company is changing the entire business world for the better.
What Is Profitalize?
Profitalize is a community and training platform that rewards business owners and entrepreneurs for using the training to grow their businesses more profitably. Profitalize gives you access to over 600+ hours of training, 80+ proven to convert templates, a private paid members only community, and much more that walks you through 3 different main things…
How to create anything you'll ever need to grow or optimize your business.
How to manage and optimize any aspect of your business imaginable
How to grow and scale and part of your business you desire
This educational community of entrepreneurs, freelancers, employees, and business owners alike – are all looking for ways to optimize or grow their business more profitably – with less experimenting and more control.
How Does Profitalize Work?
Once you join Profitalize you become a part of more then just a community. You have access to every training course, resource, tool, template, event, and mastermind – you will EVER need in your entire journey owning a business. It is a true all in one home for any affiliate, business owner, freelancer, employee, you name it.
It allows to learn the skills and knowledge needed to grow your business, while also being rewarded for doing so. Yes, they will reward you and give out weekly awards for members who complete their training and journey.
Can Anyone Join The Community?
Yes, as long as you have the money or budget to pay for your Profitalize membership, anyone can become a part of the community. However, only paid members of Profitalize are able to access and join Profitalize events, masterminds, trainings, community webinars, and so much more.
Also, only Profitalize members get access to Profitalize rewards and awards.
Pricing
There are a variety of price points for the different offers that Profitalize has. Here is a current list of the price points and types of memberships available.
Profitalize Starter Kit
The Profitalize Starter Kit is for beginning business owners who want to learn how to create and manage their first or second business and make it a complete success.
Cost: $47 per month.
Profitalize +
With Profiftalize+ you are able to learn exactly how to manage, grow, and profitably hyper optimize your business for maximum profits. This is recommended for established business owner who know the basics of marketing, sales, funnel building, etc.
Profitalize + comes with all training, templates, AI prompts, and more that are inside of the Profitalize Starter Kit.
Cost: $97 per month
Profitalize Inner Circle
The ultimate community and path to learn how to scale, hyper optimize, and sell a business for 8+ figures, is the Profitalize Inner Circle. This is where you're joining well established business owners in learning how to take your business to another level you've never even dreamed of before.
The Profitalize Inner Circle includes everything in Profitalize + and Profitalize Starter Kit.
Cost: $297 per month
Benefits & Features
Profitalize is one of the most comprehensive platforms there are in the world. They have everything and anything you will ever need to build or scale your business, for the life of your business. Yes, whether you have haven't started a business yet, or are doing 8 figures annually, Profitalize has everything imaginable you will ever need.
Below you will find an extensive and incredible list of features and benefits to being a member of Profitalize.
Who Is The CEO Of Profitalize?
The founder and CEO of Profitalize is Jon Weberg. Jon is a multip-business owner, globally recognized speaker, 2X self published author, growth consultant, and family man. He got started in digital marketing at 13 years old and came up with the idea of Profitalize at 15.
What Does It Mean To Profitalize Your Business?
Here's the definition of Profitalize: "To Increase Growth Across All Meaningful Metrics A Business Measures It's Success By."
Every business, affiliate marketer, employee, and entrepreneur, wants to Profitalize. As this will allow them to quickly and meaningfully improve their skills very quickly.
Final Thoughts
If you want to effectively, quickly, and profitable grow your business and learn the skills needed to do so, you should make Profitalize your home.
It is a one of a kind company that has everything needed for any business owner. No other single business in the entire world has been able to replicate what Profitalize has done today.
With our kindest regards,
Jon Weberg
Richard Weberg