Affiliate Marketing Alternatives And Should You Use Them?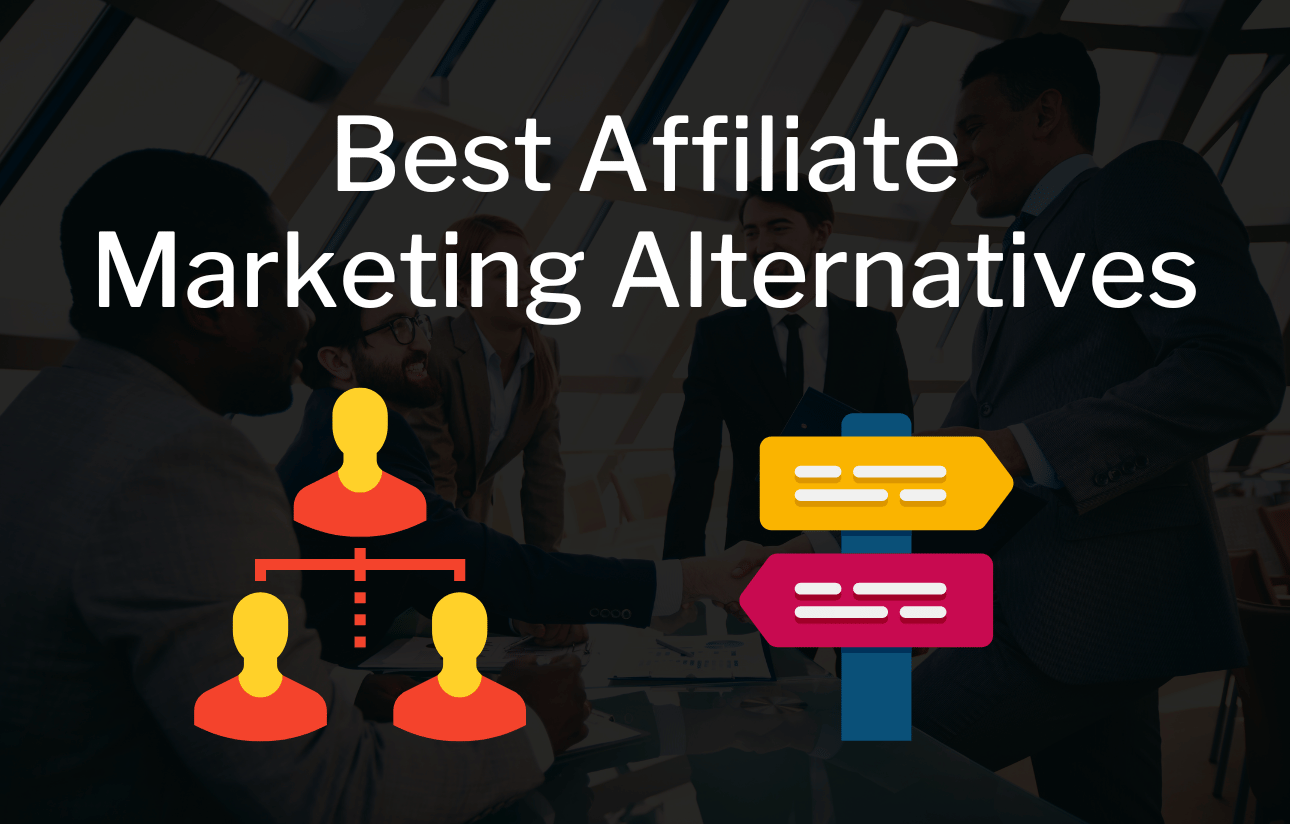 There are 2 main affiliate marketing alternatives you should be aware of. They are MLM (Multi Level Marketing) and network marketing. Both of these business models and forms of marketing have their own pros and cons. This article will walk you through these affiliate alternatives and why they may be a good possible option to get involved with.
Both MLM and network marketing use the same business model that affiliate marketing does – "referral marketing". This simply means they all use they same method for generating both leads and customers. Referral marketing is when a person refers a business customers and keeps a portion of the sales as a commission.
Let's go through these affiliate alternatives now and see what the hype is all about.
The 2 Most Popular Affiliate Marketing Alternatives
Network Marketing
Often affiliate marketing and network marketing are considered very similar to one another. Both of them use referral marketing, however the way you refer sales in network marketing is different. With network marketing you use rely upon a personal network of connections to generate customers and sales.
People often turn to network marketing when they want to earn an additional income. Entrepreneurs and people who have extensive networks, usually have a much easier time finding qualified customers to join their network.
Some people prefer network marketing because of the commission structure and the personal touch involved. Consider doing network marketing instead of affiliate marketing if you love to work with people more individually.
MLM or "Multi-Level Marketing"
The industry that across the world gets the most concern, is MLM. (Otherwise known as multi level marketing) The reason MLM sometimes gets a bad rap is because it is synonymous with pyramid schemes. However, a genuine MLM company or offer is NOT a pyramid scheme.
There is a difference between a multi level payment structure, and a pyramid scheme that happens to involve a multi level payment structure. The difference is in what is being sold, and how it is being sold, and to whom.
MLM is a highly lucrative industry that has grown to tens of millions of customers and users. MLM is similar to affiliate marketing based on referral marketing structure it uses to generate sales & customers.
The main difference between MLM and affiliate marketing, is the fact that MLM has multiple levels of commissions earned across tiers of referrers.
What's The Best Affiliate Marketing Alternative?
You'll find that the best affiliate alternative, is the type of affiliate marketing that you resonate with. Whether you find that MLM, network marketing, or owning your business is going to be more profitable – choose the one that you think you're going to enjoy the most.
We have found that the best affiliate marketing alternative is definitely network marketing. It is a more personal form of referral marketing that is also quite profitable.
Final Thoughts
We hope you enjoyed learning about alternatives to affiliate marketing throughout this article. Make sure to decide for yourself which alternative you're going to use.
With our kindest regards,
Jon Weberg
Richard Weberg