What's the Difference Between Liquid Web and Nexcess?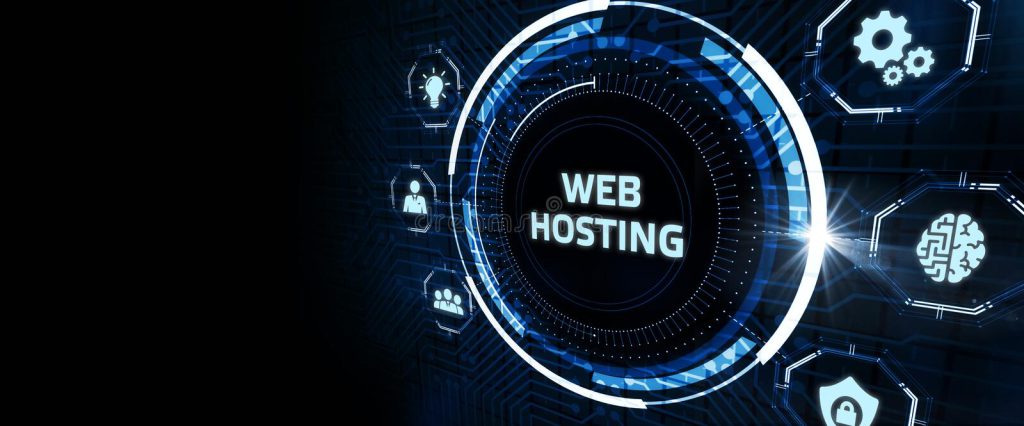 When it comes to web hosting, some companies opt to use a server focused on the overall management of the website. 
They handle the administration, maintenance, set-up, and management of the application. 
This ensures that there is a host that is purely available for the company's use and takes care of all the ins and outs regarding the server website. 
One of the web hosting companies that hone individuals focusing on management services is Liquid Web.
Most beginners may find it difficult to differentiate between Liquid Web and Nexcess, but it all comes down to specialization as both of these brands belong to the same company.
What's the Difference Between Liquid Web and Nexcess?
Liquid Web

It is best to note that Liquid Web is one of the leading providers of hosting solutions recognized for world-class services. 
They are a dedicated server hosting that specializes in Virtual Private Servers (VPS) and more. 
Committed to producing web professionals that cater to the specific needs of different applications and critical sites, Liquid Web helps businesses grow and aids them in their web hosting needs.
Established in 1999, this web hosting company has long since grown and developed offers and features catering to more than 45,000 users in 150 countries. 
Five hundred specialists are available 24 hours a day – answering emails and live chats regarding queries and problems experienced by the customers.

They have now established ten worldwide data centers and manage more than half a million sites all over the globe. 
They also have a noteworthy record of service response time and have an average uptime of one hundred percent.

Some of Liquid Web services include:
* VPS Hosting –A higher version of shared web hosting that costs $15 dollars and is known to be high-performance.
* Customizable Servers – They offer conventional hosting servers worth $169 that can be personalized according to the user's needs.
* Single Cloud Server – This dedicated cloud management is one of the features users commend, and is in demand all year round.
Learn more about Liquid Web hosting products here

Nexcess

Nexcess, on the other hand, is one of Liquid Webs unique brands.
Nexcess, a premier eCommerce hosting provider, joined the Liquid Web brand family in 2019. 
Known for their strong expertise in Magento, WordPress and WooCommerce, Nexcess has delivered innovation and an exceptional experience to small businesses and the designers, developers and agencies who create for them for over 20 years.
This branch specializes in Magento, Managed WordPress hosting and WooCommerce cloud solutions and offers high-quality services at reasonable costs. 
As Liquid Web's younger version, it operates on eight data centers located in UK, Australia, and the USA.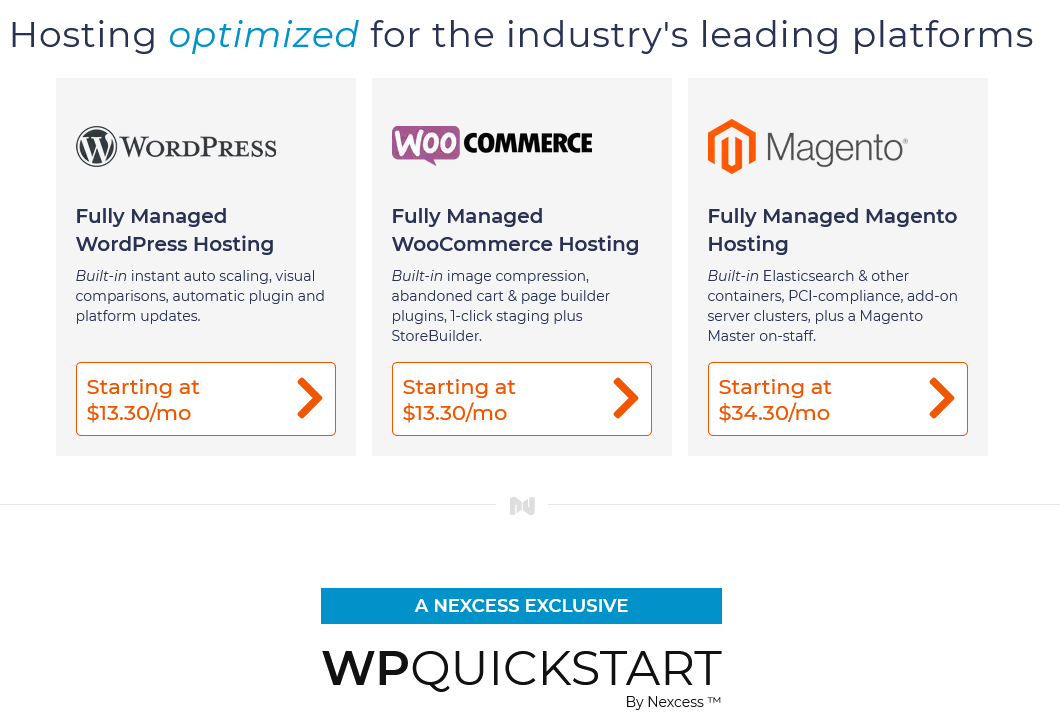 They offer high-quality customer service and is always prepared to cater for the rise in traffic and volume spikes. 
The 20 years of existence in web hosting allows Nexcess to handle over five hundred thousand websites easily. 
The eight data centers around the globe ensure that the right speed to handle a booming business is met at a reasonable price.
They also provide tight security and block various server threats.
Learn more about Nexcess web hosting products here


Nexcess Features
Monitoring of Malware

Developer tools

Email hosting

WordPress updates that are automatic

Instant, automatic backups

Data Centers Owned by Nexcess

PHP Optimization

Rapid Site creation and management
Main Differences

While Liquid web is superior in dedicated servers, VPS hosting and enterprise, Nexcess is more focused on entertaining clients in hosting business in Magento, WordPress, and WooCommerce. 
Both focused on catering to client's needs 24/7/365 and deciding which one is better purely depends on customer's preferences and business needs. 
The difference between Liquid Web and Nexcess is mainly focused on specialization and offers to depend on website hosting services and needs.
Learn about Knownhost Web Hosting here
How To Start and Grow a Profitable Online Business Today!
Learn How We Make Over $997 Daily From Affiliate Marketing & How You Can Too
"Get Your Step-By-Step System to a Hyper-Profitable Business"
Your Success Is Our Obsession
"Jon and Richard have directly made my company well over a million dollars, and I couldn't be more happy with everything they've done for us. If you're lucky, they'll let you work with them!"
"I you're seeing this right now align yourself with John and Richard. Just like people have lifted me up and helped me get to where I am today... John and Richard can do the same for you. "
"Jon and Richard will help you solve any problem you're having in your business. They are ready to help you, and know their stuff like the back of their hands. I trust Jon and Richard because they deliver results!
Turn Your Passion Into Profit