What is the Difference Between WordPress and WP Engine?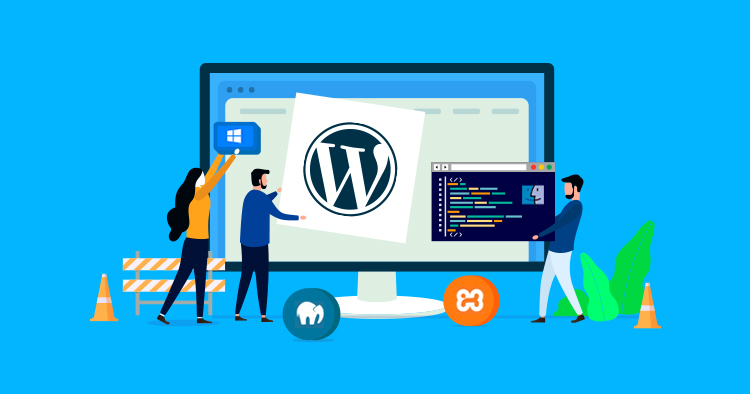 What is the difference between WordPress and WP Engine?
For those who are familiar with content management systems, online marketing, or are running blogs and businesses on online websites, then you might already be acquainted with WordPress. Maybe you at least know about it, what it offers or how it works.
However, for beginners, you might be wondering why there is a WP Engine, and a separate WordPress website. Sometimes, even if you already know the basics of the website, the distinction between these two can get quite confusing. Such simple things can already be crucial when you're starting your ventures for an online business.
Here, in EMoney Peeps, we make sure that you have the optimal performance to better grow your online businesses in the best possible way, which is why you need to start by knowing how WordPress and WP Engine are different.
What is WordPress?
WordPress is a content management system that is open-source and can be hosted with different supporting hosting environments. Simply put, this means that this is a website that helps you generate web pages like your blog posts, articles, write-ups, and more. Being an open-source system also means that you have the right to modify and access WordPress source code, which pertains to the words most programmers input to make a program work. It isn't the most popular content management website for nothing – using WordPress comes with a relatively easy interface that beginners can easily comprehend, alongside a lot of other perks.
What is WP Engine?
WP Engine, on the other hand, is a WordPress Hosting company. Similar to what was mentioned before, the WordPress website can be hosted with a variety of hosting environments, and among these is the WP Engine. While a lot of other web hosting companies like Bluehost or Digital Ocean can take charge of your site, WP Engine is focused more on WordPress, unlike the other companies.
In a nutshell, the key difference is that WordPress is a system that is hosted by a web-hosting company (like WP Engine). The only important thing to determine now is who should be hosting your site.
In relation to this, aside from WordPress, Liquid Web is also among the many leading hosting providers for server hosting. In addition, Nexcess is a brand of Liquid Web that also focuses on WordPress and other CMS for e-commerce or content sites.
With this, here are some differences between the two websites to help you determine which is best for your online marketing journey:
Liquid Web vs. Nexcess
Liquid Web
Among many others, Liquid Web provides cloud-based web hosting, cloud WordPress hosting, and hybrid hosting to help customers achieve business goals. Currently, they also manage over 500,000 websites and 10 global data centers.
Liquid Web comes with free branded email accounts, which helps businesses – big or small – interact with others with confidence and professionalism. These emails will also enable your brand to stand out more to customers. Moreover, it also provides responsive live chat support that's ready to answer your queries anytime you want. Site migration is also free, along with SSL security which makes your site invulnerable to cyber-attacks. The only downside is that liquid web doesn't come with shared hosting.
Nexcess
Meanwhile, Nexcess offers an easy-to-use control panel that optimizes your content delivery, manage your email accounts, and also monitor bandwidth usage. Also, its exceptional speed and performance are quite impressive, for it also has a 100% guaranteed uptime. Like Liquid Web, site migrations are also possible and free, which makes it more convenient for you as a user.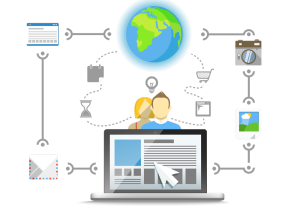 Conclusion
Alongside essential skills, an important facet of online marketing that you should have to grow a profitable online business is ample knowledge and awareness about things like this. Knowing the distinction between one from the other can already serve as a foundation and guide for you to make the best choices for your online endeavors.
With Emoney Peeps, you will get to learn more about matters related to this which shall help you achieve that online business lifestyle you dream about and even eventually become your own boss!
Learn about the cheapest web hosting sites here
Learn about Liquid Web and Nexcess here
How To Start and Grow a Profitable Online Business Today!
Learn How We Make Over $997 Daily From Affiliate Marketing & How You Can Too
"Get Your Step-By-Step System to a Hyper-Profitable Business"
Your Success Is Our Obsession
"Jon and Richard have directly made my company well over a million dollars, and I couldn't be more happy with everything they've done for us. If you're lucky, they'll let you work with them!"
"I you're seeing this right now align yourself with John and Richard. Just like people have lifted me up and helped me get to where I am today... John and Richard can do the same for you. "
"Jon and Richard will help you solve any problem you're having in your business. They are ready to help you, and know their stuff like the back of their hands. I trust Jon and Richard because they deliver results!
Turn Your Passion Into Profit