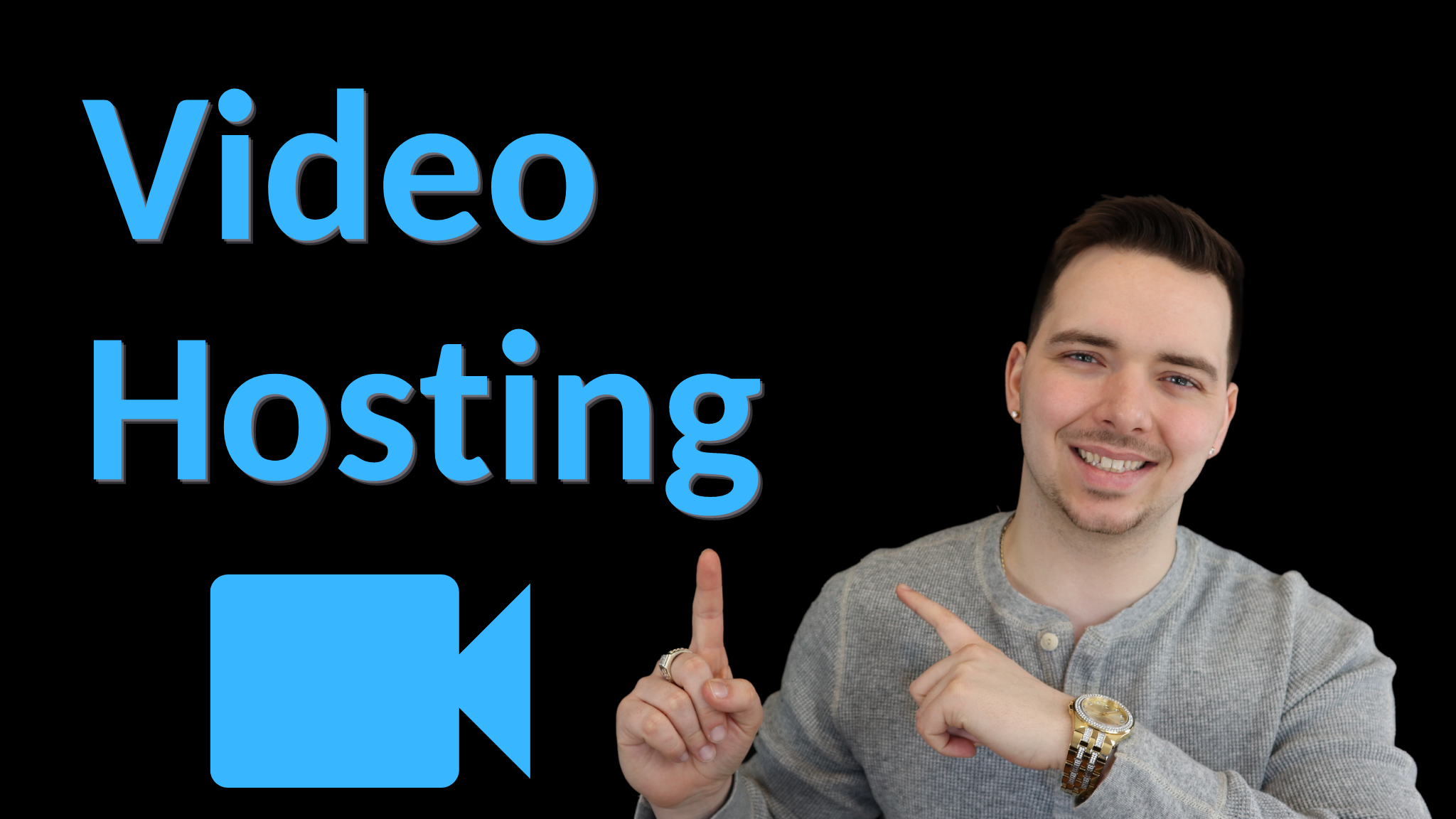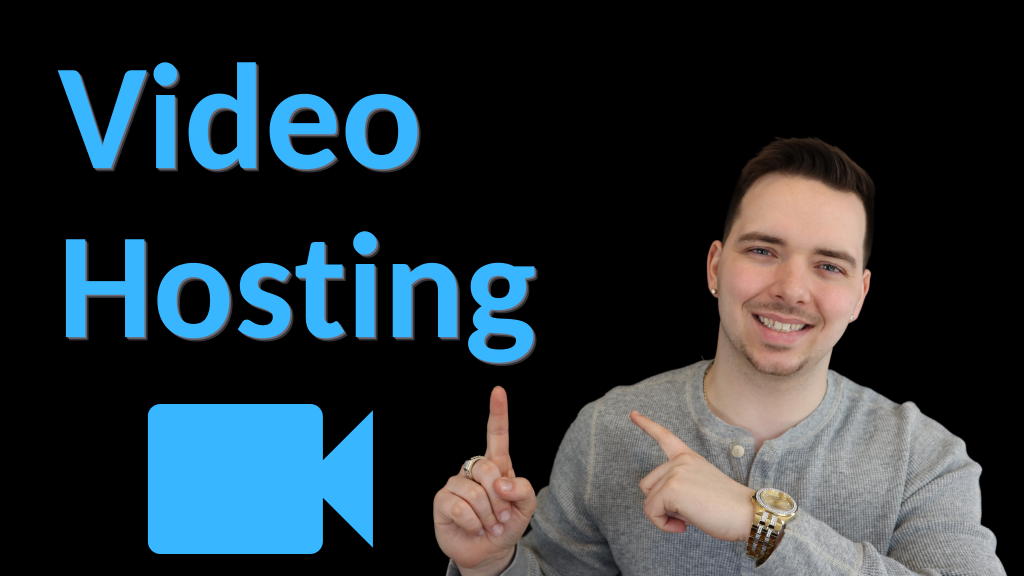 Video Hosting
There is no denying that video is a powerful marketing tool, and that video hosting is a valuable resource for both individuals and businesses. In this digital age, video hosting has become an even more vital asset for both companies and entrepreneurs looking to get their message out to a wider audience.

With the ever increasing popularity of social networks and the use of cellphones, video content is now shared with ease and can be syndicated to masses of people very easily. So it is becoming even more important for businesses and marketers to choose very carefully where they host their videos.
Ad Free Video Hosting
The vast majority of video hosting services are free to use. However, relying only on these services can give you some major limitations. For example, YouTube's business model is advertisement-based, and they recently enacted a new policy to put advertisements on all videos, even if you have selected not to have ads shown in your video content. So If you do not want your competitors ads to be shown in your videos, it may be better to find an alternative service that charges an affordable fee per month for unlimited storage and without any form of advertisements.
Otherwise you risk losing your sales to people who are paying for their ads on YouTube. Now, don't get us wrong, Youtube is an entire marketing strategy in itself. We are not saying to not expose your videos on YouTube, because there certainly is an audience to reach there, in fact next to Google, Youtube is the second largest searched platform in the world. It is just that your audience there can and will be distracted by ads in your videos from competitors, and there are lots of other videos listed all around your video in YouTube while someone is watching.
So the potential on Youtube for someone to leave your video to go to your competitors website or to just go watch a different video is huge, because there is so many potential distractions.
Plus if you are doing any kind of marketing training, online marketing courses or coaching programs, you sure do not want competitors ads in your videos. The only way to get around this is to pay for video hosting from a quality provider, that ensures you videos will not be laced with ads in them and around your videos.
Video Censorship
The other point we want to make here, is YouTube and some of the other more popular free video hosting services have now gotten really political and have been banning videos and shutting down whole channels if they feel your content goes against their narrative of what they deem acceptable, so be aware..
It does not even matter if your a major influencer, because it has happened to them as well. The landscape of free speech has changed drastically in the last 2 years due to the pandemic and the policies of the governing body and big tech, and online marketers are getting the short end of the stick. Free always eventually comes with a major cost of loss.
Video Is Growing Exponentially
By 2022, online videos will make up more than 82% of all consumer internet traffic — 15 times higher than it was in 2017.
72% of customers would rather learn about a product or service by way of video. Google says 6 out of 10 people prefer online video platforms to live TV.
There is over 2 billion hours of video watched every single day online, and as video continues to grow in popularity, lots of businesses and people are searching for alternative ad free video platforms to upload and host videos that they have made. There are several platforms that offer this service, but it's important to be aware of the costs involved before you get started. A lot of services will charge a monthly fee for using their hosting, and the prices usually increase the more videos you host and storage you use.
Some ad free video hosting services are very expensive, in fact some of the most popular services cost the most, such as Vimeo and Wistia. A lot of online marketers and entrepreneurs will actually continue to use free video hosting platforms like Youtube even though they may lose customers, because the cost is so high with the better quality ad free video hosting platforms.
Video Hosting Alternatives
Well, now there is a true quality video hosting alternative that cost way less money than all of the other ad free video hosting services. They even have a lifetime subscription, where you pay once and never have to pay again.
It is called Viduber, launched by none other then GVO, CEO and founder Joel Therien, who has been in the web hosting business for over 20 years decided it was time to launch a cheaper alternative for video hosting. Viduber cost way less than any other video hosting, in fact many time less, and has blazing fast upload and watch time speeds.
Viduber has no middleman, as the parent company GVO owns a data center, and its complete infrastructure and fiber optics, so they are able to offer ad free video hosting for much less than the most popular platforms with better quality.

One of the things we really like about Viduber is its ease of use. We have used many video hosting websites over the years and many of them have so many bells and whistles they have became very clunky and complicated to use for the non techy.
You can read our full Viduber Review here >>> Viduber Review | Best Ad Free Video Hosting Platform
In conclusion
The numbers of people who prefer watching video is growing at a rapid pace, and the trend shows no signs of slowing down. So we really hope you as an entrepreneur or business are taking advantage and using video to expand and grow your brand and business. Video hosting provides a valuable way to expose ideas, products, and services to the world. There are many video hosting options available to you, so make sure and understand your goals and needs so that you choose the best video hosting options for you.
How To Start and Grow a Profitable Online Business Today!
Learn How We Make Over $997 Daily From Affiliate Marketing & How You Can Too
"Get Your Step-By-Step System to a Hyper-Profitable Business"
Your Success Is Our Obsession
"Jon and Richard have directly made my company well over a million dollars, and I couldn't be more happy with everything they've done for us. If you're lucky, they'll let you work with them!"
"I you're seeing this right now align yourself with John and Richard. Just like people have lifted me up and helped me get to where I am today... John and Richard can do the same for you. "
"Jon and Richard will help you solve any problem you're having in your business. They are ready to help you, and know their stuff like the back of their hands. I trust Jon and Richard because they deliver results!
Turn Your Passion Into Profit