Udimi Review, Is It True?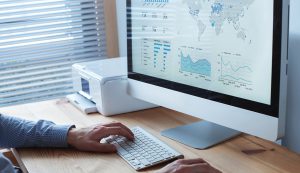 Udimi is a unique marketplace where solo ad sellers and buyers come together, buyers can then choose who to buy solo ads from based on reviews and rankings by past purchasers. It is a community of sorts that brings together multiple solo ad sellers into one place for the benefit of the purchasers to find true solo ads.
Instead of a business or online marketer having to go search out reputable solo ad providers all over the internet, they can simply join Udimi and find hundreds of solo ad providers complete with reviews and rankings from others.
A buyer can search for solo ad sellers based on their ranking and sort out what is ideal for them. It also works for digital and affiliate marketers, making it a one-stop-shop for a lot of individuals. Udimi uses a "rating system" to help buyers find quality sellers, so they can get the highest conversions for their money spent. For more on how solo ads work <<Click here.

How we determine who we buy solo ads from on Udimi.
Reviews about Udimi
In today's world, when ads are a must to enhance a product's sales, Udimi provides the greatest email lists to those looking to drive visitors to their offers and homepage. You'll be able to recruit people that can quickly send emails to the list as well as redirect the emails to your landing page or website. They have actually made contact with individual ad sellers. Joining the site is free, but you must pay or deposit money with Udimi in order to pay the seller you are going to hire for his or her services. This website is completely free, and registration does not necessitate any prior commitment. All you need is a valid e-mail address and your name, and your account will be ready in no time.
The consumer has the option of selecting which supplier you prefer, as well as the price and number of daily clicks you desire When it comes to solo ads, Udimi is a fantastic site to use. The additional perks, such as landing pages and ad content writing, are also very beneficial because they save money and time. It features merchants from every niche, making it even more convenient to use. Overall, it's a fantastic platform that every marketer should use and review for ones self and business.
Benefits of Solo Ads Platforms
1.Easier Implementation of Online Promotion Techniques
It's simple and quick to set up true solo ads. All you have to do now is identify the ideal seller in your niche who has a large number of authentic and highly active subscribers or followers. Make an eye-catching email and persuasive sales text. Make a payment for the solitary advertisements and have a contract with the seller. Note that you must make updates to the solo advertising at a certain point in time. On the Udimi platform you will be able to communicate with any seller directly, they do have a chat system.

2.Solo Ads are Economical
One of the main reasons for the success of solo commercials. Solo ads are unquestionably less expensive than other print and internet advertising mediums. It has a wide following because it does not place a strain on your wallet. Picture a situation in which you need to contact a large number of people in a short amount of time. However, promoting such an advertisement will cost you a lot of money, and you will wind up with insufficient funds for many other critical tasks. And, if you want to deal with a situation like this, solo advertisements can be really useful and cost effective.
3.Assured with the Traffic to the Campaign
Because a solo ad is marketed as an active mailing list, you have a better chance of attracting genuine true subscribers to your organization. Because the subscribers or followers are individuals who are incredibly interested in products and services, you have a better possibility of acquiring visibility. You also get 100% guaranteed traffic to the selected page, otherwise if a seller fails to deliver your money is returned to your account, sellers do not want to risk their community reputation.

4.Advantages of Udimi
The biggest advantage to using a platform like Udimi for all of your solo ad needs, is the community and the solo ad sellers reputation. Udimi weeds out any fraudulent sellers automatically, because of the review system and ratings, you can see first hand who truly fails to deliver results for buyers.

Final Verdict
In today's technological age, you can use software and websites to create and send promotional email communications to the email addresses on your list. When combined with a strong list provider, this service creates a profitable mix for businesses. It is undeniable that solo ads can be incredibly beneficial in a variety of situations. There are several circumstances in which using Udimi solo advertisements may be beneficial. This will be a profitable strategy for a company because you can contact a huge number of people for a little cost. By offering inexpensive prices to buyers and bulk sales to sellers, the platform creates a win-win situation for both customers and sellers.
We hope this Udimi truthful review helps you in your quest to find quality solo ad providers. Click here to test out Udimi.

Learn about the best place to buy solo ads here
Learn about the difference between Traffic Authority and Trafficforme here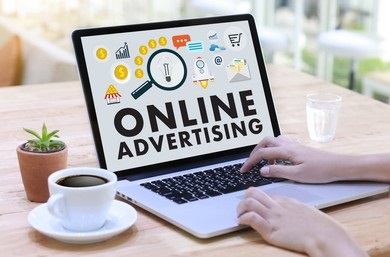 How To Start and Grow a Profitable Online Business Today!
Learn How We Make Over $997 Daily From Affiliate Marketing & How You Can Too
"Get Your Step-By-Step System to a Hyper-Profitable Business"
Your Success Is Our Obsession
"Jon and Richard have directly made my company well over a million dollars, and I couldn't be more happy with everything they've done for us. If you're lucky, they'll let you work with them!"
"I you're seeing this right now align yourself with John and Richard. Just like people have lifted me up and helped me get to where I am today... John and Richard can do the same for you. "
"Jon and Richard will help you solve any problem you're having in your business. They are ready to help you, and know their stuff like the back of their hands. I trust Jon and Richard because they deliver results!
Turn Your Passion Into Profit