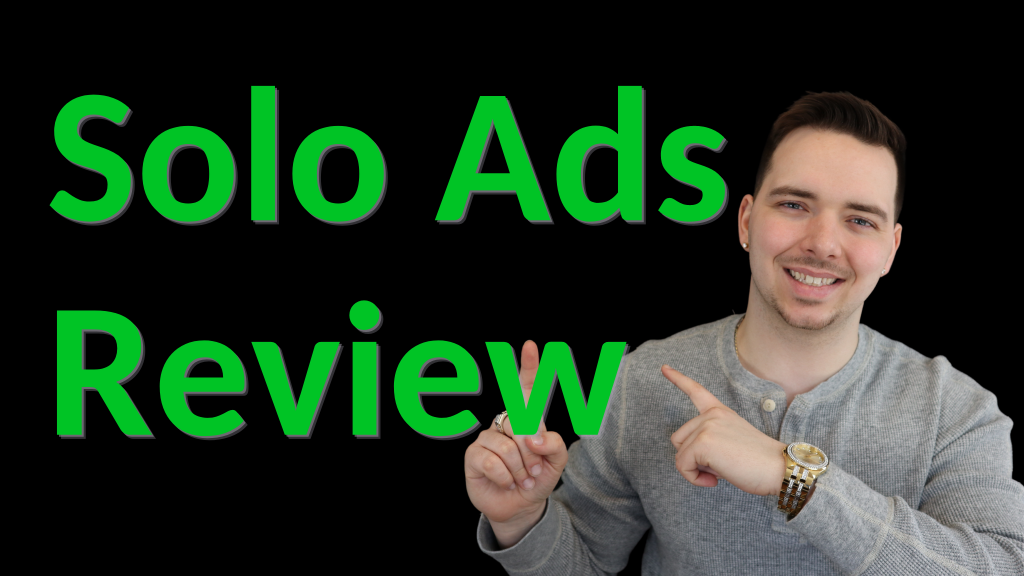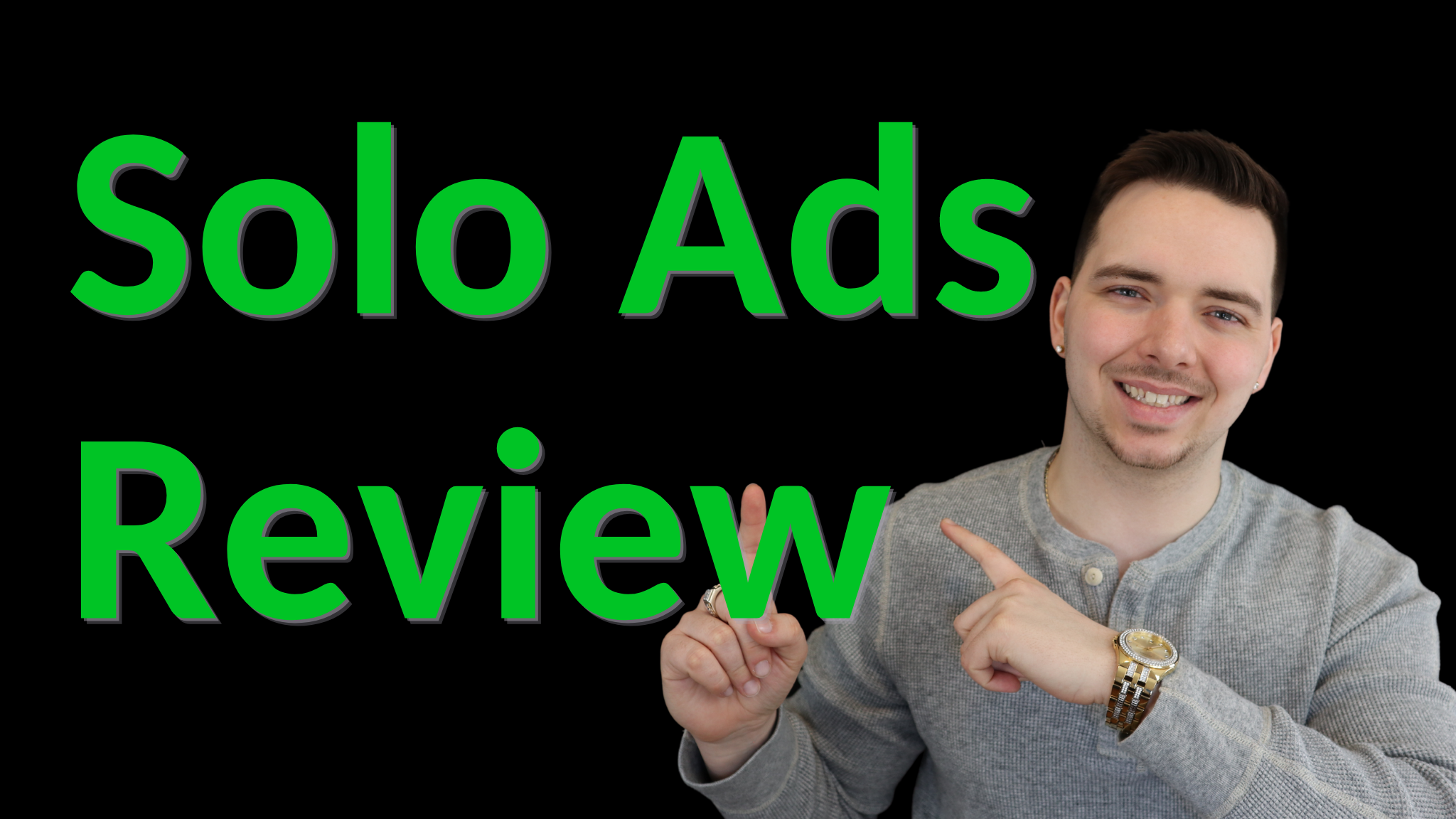 Solo Ads Review
There many critical reasons that solo ads can outperform almost any other traffic source in the marketplace. Social media ads, CPA networks, and many other types of lead / traffic delivery have became popular during the best 10 years. Yet, none of these other traffic platforms are able to provide the same kind of high converting traffic that solo ads alone can. This is why I'm going to review solo ads completely and go through why they still make up and have a competitive edge in the online marketing world today.
Why Do Solo Ads Work?
Solo ads work better than any other form of traffic delivery for a variety of reasons. The first main reason Solo ads perform better than anything else is the cost associated with them. When you buy clicks or leads from a solo ads provider, your CPC (Cost Per Click) never fluctuates that much, and IF it fluctuates, it only goes down, because you bought a larger amount of clicks. Now, the price varies between each solo ad provider is always different, but they never change their prices on you. As well, you are never bidding against someone else's bid like with YouTube, FaceBook, Microsoft or Google pay per click ads. With solo ads your clicks cost the same regardless of who else is purchasing the same or similar traffic.
With PPC ad networks that you – pay per click, if you do not have a big budget you may never reach the people you need to. Big businesses with big budgets can out bid you.

The second main reason why solo ads perform better than other traffic counterparts is because solo ads offer an extremely fast delivery of traffic. While you normally wait days and in some case many weeks for traffic to be delivered from a traffic source, solo ads can be delivered within a few hours – in only some cases a few days. With social media ads, every time you try to bump up your ad spend, almost always your traffic costs increase while conversions go down. You have to over and over again alter and change ads to try to find a win.
Solo ads aren't like that, the traffic and conversion rates with each source stay almost exactly the same no matter what. This means that you have much better control over the amount and quality of your traffic. And lastly by controlling those metrics, it's easier to control costs and conversion rates! This means more sales, because you have more control.
Solo Ads VS Other Traffic
Solo ads seem to always win over any other traffic source competition. With social media ads you have nonstop changes of costs per click, and what's even worse? With other social media and media buy traffic, you can be shutdown at any time. Often entire companies or industries have been literally demolished by Facebook because the company decided to shutdown their ad account for literally no reason. We know businesses that have had their Facebook ads accounts shut down multiple times. When we review that solo ads win every time.

Imagine having a traffic source where you are finally in control. You can no longer be shutdown or shut out. This is a small piece of the magic that solo ads provide. Overall you'll realize the following facts after you've purchased as much traffic as we have…
Solo ads traffic is delivered faster then other forms of traffic

Solo ad traffic is all filtered, vetted, and monitored. This ensures your ads won't have bots clicking on them, as is often the case with Google ads.

Solo ad traffic has a consistent Cost Per Click for each individual solo ad provider. While clicks / lead with other platforms can cost anywhere from tens of cents, up to $10 – $30 a click or more.
How To Start and Grow a Profitable Online Business Today!
Learn How We Make Over $997 Daily From Affiliate Marketing & How You Can Too
"Get Your Step-By-Step System to a Hyper-Profitable Business"
Your Success Is Our Obsession
"Jon and Richard have directly made my company well over a million dollars, and I couldn't be more happy with everything they've done for us. If you're lucky, they'll let you work with them!"
"I you're seeing this right now align yourself with John and Richard. Just like people have lifted me up and helped me get to where I am today... John and Richard can do the same for you. "
"Jon and Richard will help you solve any problem you're having in your business. They are ready to help you, and know their stuff like the back of their hands. I trust Jon and Richard because they deliver results!
Turn Your Passion Into Profit