How to Make Money With Clickbank Without a Website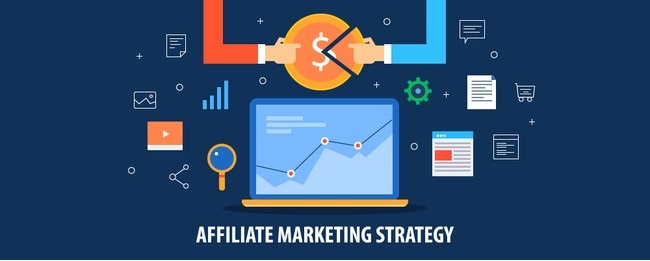 If you're into affiliate marketing, you probably already know that the easiest way to generate income is by owning a website and placing affiliate links within your content. But what if we tell you that it's not the only way?
What is Clickbank?
Clickbank is a top affiliate marketing website or network that allows brands and individuals to promote their digital products. It is basically a marketplace where product owners are able to list their products to attract affiliates in exchange for a commission. On top of that, you're also able to earn at least 75% commissions on certain products, too, which is due to the fact that they mainly focus on electronic content like eBooks and more.
Since distribution costs are literally zero, product owners are able to further expand commissions for their affiliates.
Instead of wasting a large amount of money on basic website design, website hosting and other miscellaneous charges that come with it, using Clickbank to make money may be the better choice for affiliate marketers alike.
With this, here are the ways on how to make money with Clickbank without a website, for free:
Make Money as Affiliate Marketer
1.Make a Clickbank account
To get started, you'd first need a Clickbank account. Don't worry, since it only takes at least 5 minutes to create one. It mainly just asks for your first and last name, address, phone number, country, email, and then your password. Fill in the necessary details and you're already good to go.
You just need to wait for a confirmation email that typically takes about 1-2 days to arrive, then you're ready to proceed to the next step.
2.Pick a Product to Promote
It's important that you pick the right product that would convert well, and would offer a great affiliate commission for each sale. Else, you would not be able to make any sales.
Once you already have access to the large database of products in Clickbank, sift your way into the collection and find the product that you think would be best to promote.
3.Write Articles
This can also be an effective strategy to promote products. Research and write about the product you want to promote and generate articles from it. The sales page of said product can be used as a good source for you to use for your content. With this, you will be able to interest your readers to click on your link so that they'd learn more about the product.
4. Make Sales
Once your articles are approved, you should be able to gradually see sales. It probably won't happen immediately, but as long as you're consistent and submit your articles to sites that get enough decent traffic, you'll be able to make money
Make Money as a Seller
If you own digital products, Clickbank can also help you facilitate your sales. If you write eBooks, you can opt to sign with CB and add them to the marketplace so that affiliates may promote them for you.
In this regard, Clickbank charges a one-time fee of $49 and will take away 7% of your commission for every sale. However, it is up to you how much you would want to sell your products and how much to pay the affiliates.
How EMoneyPeeps Can Help You
EMoneyPeeps is a team of like-minded entrepreneurs that constantly help like-minded individuals to learn how to start and grow their businesses from home into a profitable ones.
With EMoneyPeeps, you'd get to learn from experts in Digital Marketing, so you could live the online business empire dream you've always wanted!
Learn more here
Learn if Clickbank is good for beginners here
How To Start and Grow a Profitable Online Business Today!
Learn How We Make Over $997 Daily From Affiliate Marketing & How You Can Too
"Get Your Step-By-Step System to a Hyper-Profitable Business"
Your Success Is Our Obsession
"Jon and Richard have directly made my company well over a million dollars, and I couldn't be more happy with everything they've done for us. If you're lucky, they'll let you work with them!"
"I you're seeing this right now align yourself with John and Richard. Just like people have lifted me up and helped me get to where I am today... John and Richard can do the same for you. "
"Jon and Richard will help you solve any problem you're having in your business. They are ready to help you, and know their stuff like the back of their hands. I trust Jon and Richard because they deliver results!
Turn Your Passion Into Profit