Can You Start Affiliate Marketing With No Money?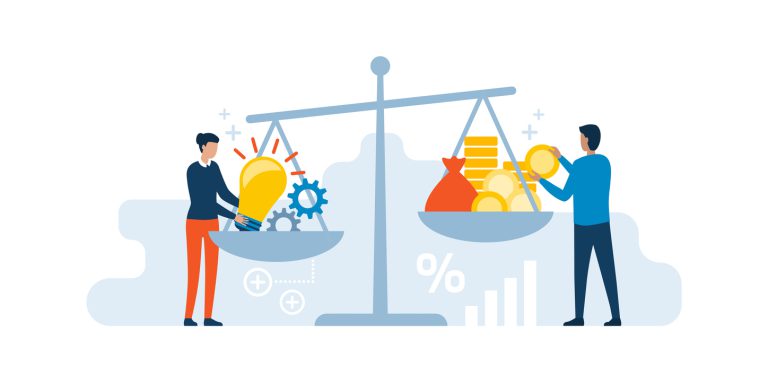 You probably think that, like most businesses, you need money or startup capital to begin. Of course, money and budget are essential for most of them, but this is not especially true for affiliate marketing.
Affiliate marketing has become one of the most popular methods to generate good income while making the best use of your time. Here, you can already start your business without needing initial money, unlike plenty of businesses that require investments first.
WHAT IS AFFILIATE MARKETING?
Affiliate Marketing is a way of earning money wherein you need to promote the product sales of the merchants' websites you are working for. With this, you get to have the opportunity to earn commissions from the profits. Consequently, once you work as an affiliate, you'll be able to increase your chances of generating good income gradually.
If you're interested in affiliate marketing, you need to know that there's still ample work needed to be done if you want huge profits. However, even without having any initial investments, it doesn't matter that much once it comes to good money-making.
Can You Start Affiliate Marketing with No Money?
NO STARTUP CAPITAL NEEDED
If you have no money to start your business, you don't have to worry. Affiliate marketing is not the same as other businesses – in fact, an essential thing needed in affiliate marketing is the influence of blogs and websites. Here, there are so many ways that you could utilize to perform better as an affiliate and still keep your wallet full. Below are some of them:
1.Capitalize on Social Media Presence
As an affiliate, you don't necessarily need to be a blogger or keep up with what's trending to promote brands. By using social media platforms, you can already have both a productive and enhanced online presence in many ways. For one, you can place affiliate links with your posts and profile so that those who are connected to you will easily notice it. Doing this on social media platforms such as Twitter, Instagram or Facebook will help you get people's attention since these platforms are comprised of millions of users that can help you further publicize or promote the brand.
2.Go on Facebook
More specifically, being on Facebook also helps amp up your affiliate working performance. Facebook is currently the largest social media platform, having billions of people using it every day. Using Facebook will help you promote your merchant's products without any investment by simply polishing your Facebook profile. Connect affiliate links to your profile, and then you could see the difference. Simply focus on the niches or topics that you work on and integrate links to them through posts. With only a stable connection and a good Facebook profile, you're already able to get the attention of large audiences.
3.Join Affiliate Programs
Affiliate marketing is filled with great opportunities for you to utilize, and you can also discover or join good affiliate marketing programs. To do this, you might first try looking for publishers who promote wellness and join them if you're looking to make some good profits out of it. Then, all you need to do is to be consistent in the quality of the work you bring so you be able to receive profitable commissions.
Conclusion
Businesses requiring investments don't always have to be true because affiliate marketing disproves this claim. With enough hard work and quality, you can earn good commissions without investing a dime or a penny.
Learn more here
Learn about the best affiliate marketing trends for online marketing here
How To Start and Grow a Profitable Online Business Today!
Learn How We Make Over $997 Daily From Affiliate Marketing & How You Can Too
"Get Your Step-By-Step System to a Hyper-Profitable Business"
Your Success Is Our Obsession
"Jon and Richard have directly made my company well over a million dollars, and I couldn't be more happy with everything they've done for us. If you're lucky, they'll let you work with them!"
"I you're seeing this right now align yourself with John and Richard. Just like people have lifted me up and helped me get to where I am today... John and Richard can do the same for you. "
"Jon and Richard will help you solve any problem you're having in your business. They are ready to help you, and know their stuff like the back of their hands. I trust Jon and Richard because they deliver results!
Turn Your Passion Into Profit