Best Email Marketing Software for Ecommerce 2022
Email marketing is one of the most effective ways to reach your target audience and drive sales. It is a form of direct marketing that allows you to reach your leads and customers through their email inbox.
In 2022 email marketing still remains one of the most effective sales tools for ecommerce. Not only is it cost-effective, it also allows you through specialized autoresponder software to email potentially tens of thousands of people all with a few mouse clicks.
There are numerous email marketing software companies currently available to choose from. In this article we will list some our top recommended email marketing software for Ecommerce 2022, and some of their key advantages.
If you do not know how autoresponders and email marketing works, read Also: What is an Autoresponder and How Does It Work?
Top recommended email marketing software for Ecommerce 2022:
1. SendShark
SendShark is super friendly for beginner marketers, it does not have as many bells and whistles as some of the other companies, so the learning curve is not as big. Plus SendShark is affiliate marketer friendly, as some are not like MailChimp.
As with all autoresponders and email marketing software there is always some kind of learning curve, and SendShark is the easiest to start using but still powerful enough that we use and recommend it.
It is also one of the least costly over time, as most of these companies charge more as your subscriber list increases. SendShark has the largest initial subscriber count that you can have for the least amount of cost.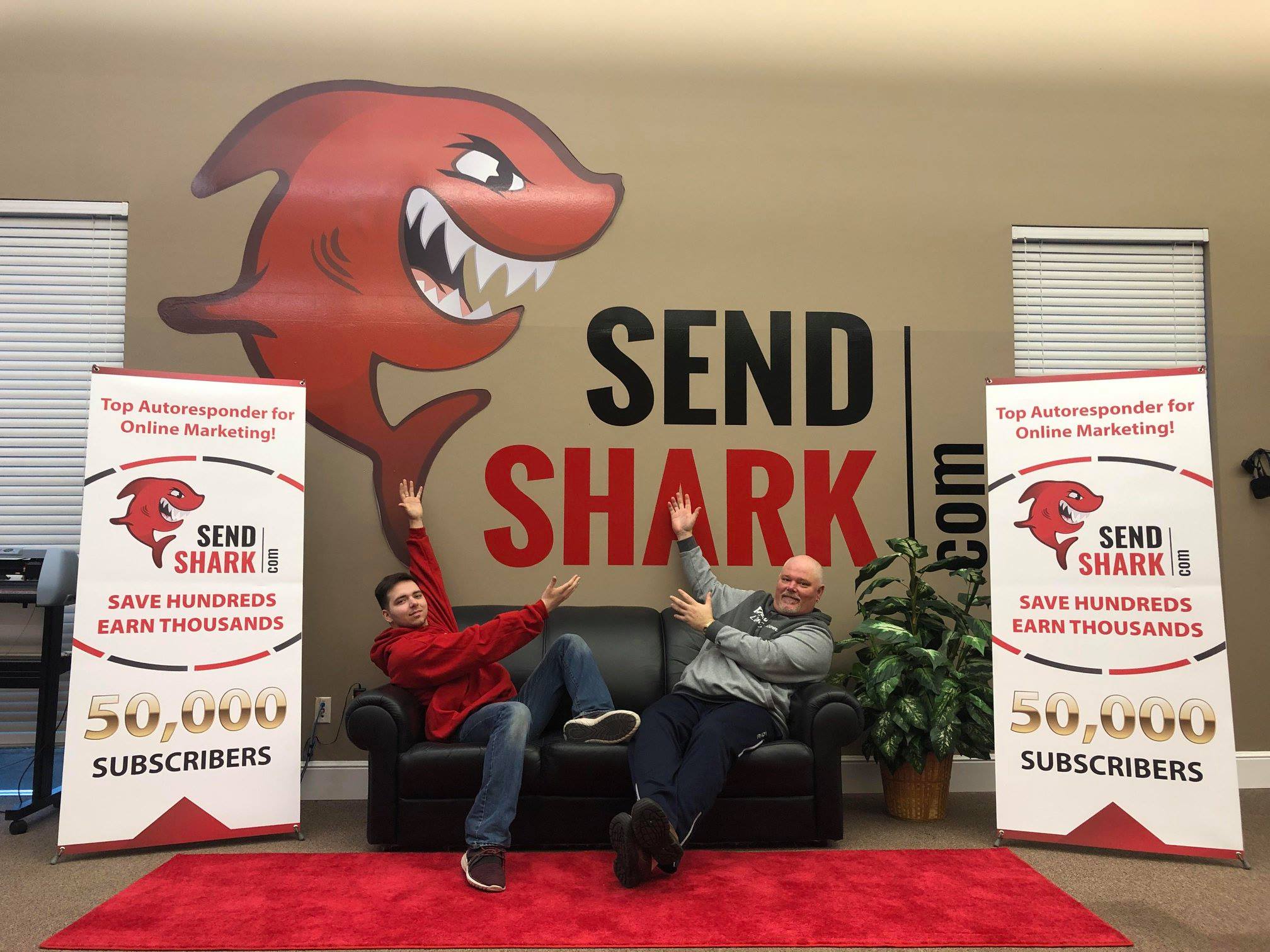 How much does SendShark cost:
$25.00 monthly for you first 50,000 subscribers. This means that until your email list reaches 50,000 subscribers you pay only $25.00 monthly and no more.
With a list size of 50,000 subscribers you could be making multiple 6 figures, so the price tag pales in comparison to the cost. You actually only need a few small sales every month to cover your autoresponder cost.
SendShark also has a page builder that comes included as well. So you can send unlimited emails to your subscribers plus SendShark will even host your lead capture and sales pages at no additional cost. You can not beat that!
SendShark also has many of the other standard bells and whistles that come with any email marketing software. Such As:
SendShark Features
Template Library

Add, modify text, call to actions

Load Images, Video's, Timers

Add lead forms, fields, submission buttons

Easy drag and drop template formatting

Page pop ups

Preview to Public in minutes

Send in HTML or Plain Text

Immediate Broadcast Sends

Pick day and Time of Sends

Set up full Email Follow up Series

Excellent deliverability

Unsubscribe function

Daily activity report

Bounced message handling

Advanced click tracking and reporting

Ultra Fast mail sending (600,000 per hour)

50 000 Autoresponders and Follow-Up campaigns

Powerful subscriber filtering and sending for opens Vs clickers

Full functioning API
Learn More Here: SendShark Details
2. GetResponse
GetResponse is another one of our favorites. The company offers so much in the realm of support, you can not beat the quality of how they help their customers learn email marketing. They also offer a 30 day free trial to learn the ropes, no credit card or anything needed to get started.
How much does GetResponse cost:
A true 30 free trial! Then you need to pick your plan according to your needs, we recommend starting with their basic plan and moving on from there as your needs change and subscribers grow.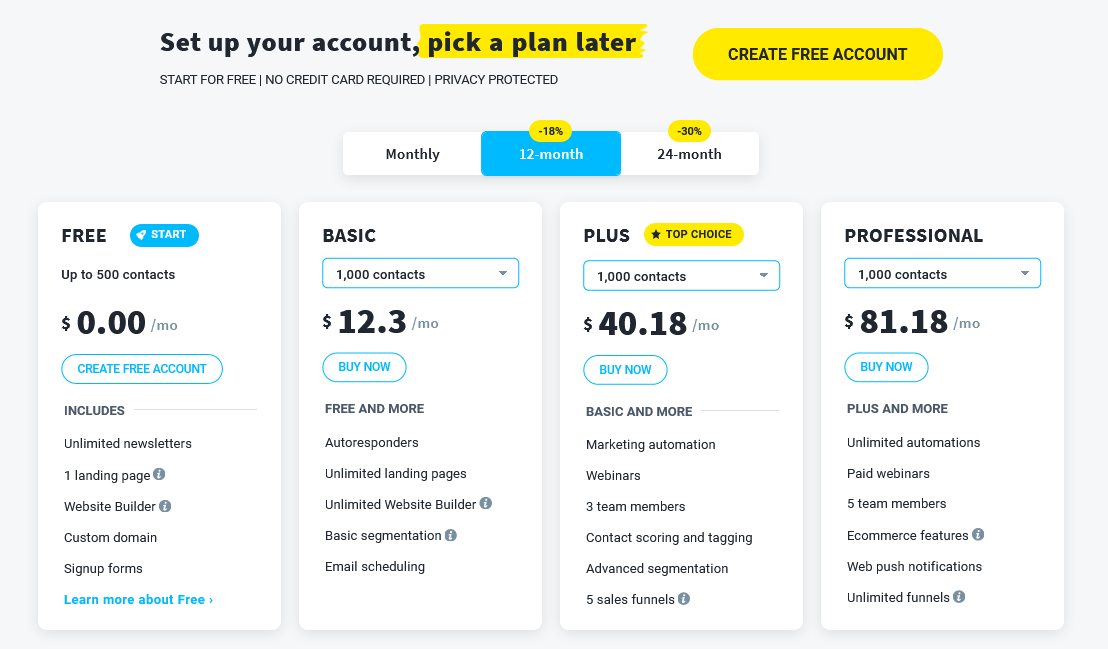 More advanced features than SendShark, in fact they are one of the best in the entire email marketing industry, for comparable pricing, features and deliverablity. They are also affiliate marketer friendly.

They offer many features that will help you automate every part of your online marketing.
GetResponse Features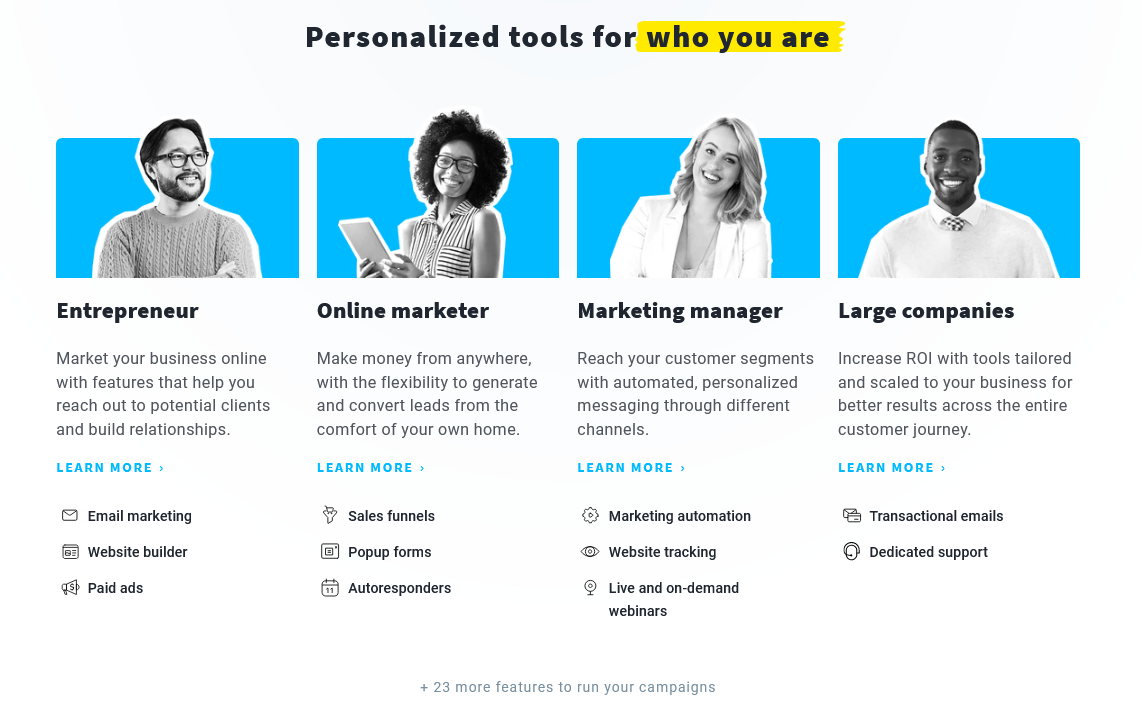 Learn More Here: GetResponse Details

Read Also: How To Start An Email Marketing Business
3. Groove Digital
Groove CRM is got it all, but way more complicated to learn, but if you are looking for a complete Customer Relationship Management software suite with email marketing software, then Groove is your ticket!
How much does Groove Digital cost:
To have unlimited lifetime access to every single software and tools Groove has, it's only a one-time payment of $1,397. Never pay again, so lifetime value is HUGE!
(You can also sign up for free before you purchase and have access to their tool suite including email marketing software) Try it before you buy it kind of deal.
Groove Digital Features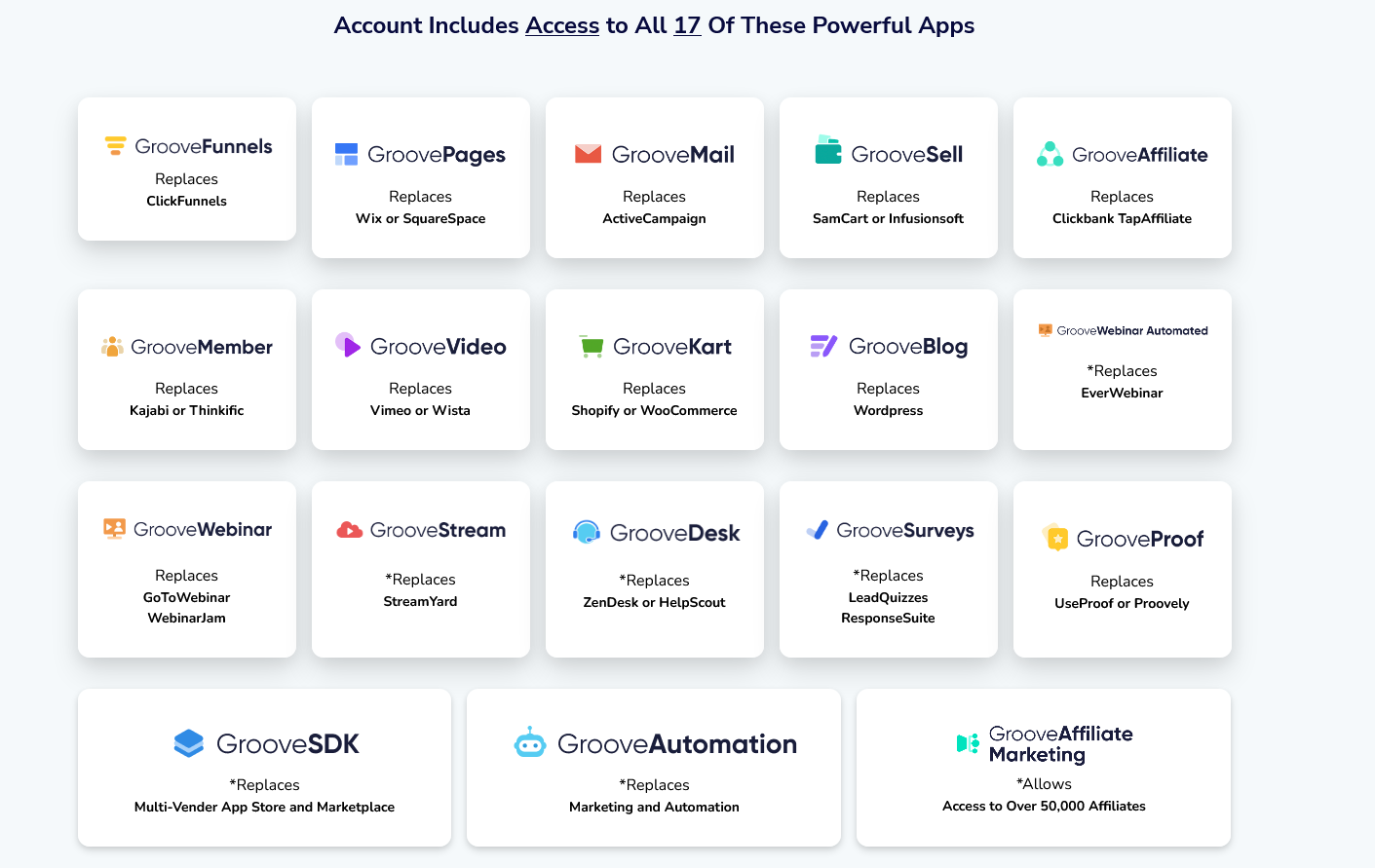 Learn More Here: Groove Digital

Conclusion: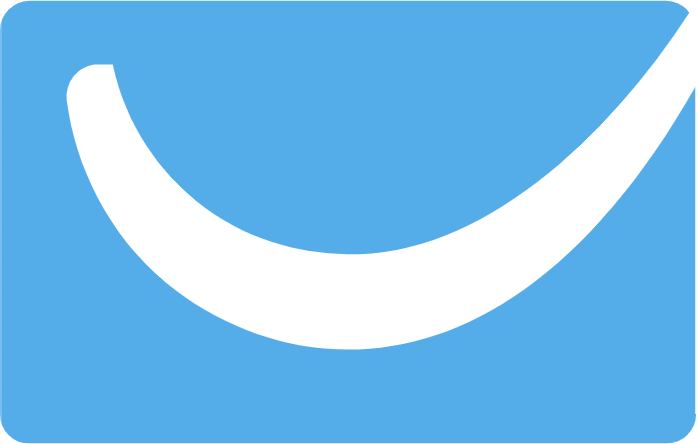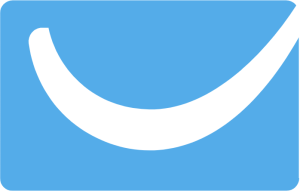 All the above options are certainly some of the best email marketing software for Ecommerce 2022 that you will find, and we actually use all three in running our online business. There is no doubt you are going to be one step closer to putting up the business you've always dreamed of when using email marketing software to help you automate your marketing.
Email marketing has been the most important aspect in our own business, and as affiliate marketers it has enabled us to personally earn multiple 6 figure incomes from several different opportunities.
Just realize that there are no guarantees of income with any business venture you partake of, it always comes down to hard work, and dedication to your craft.
Learn more about email marketing software here
Learn about GetResponse here
How To Start and Grow a Profitable Online Business Today!
Learn How We Make Over $997 Daily From Affiliate Marketing & How You Can Too
"Get Your Step-By-Step System to a Hyper-Profitable Business"
Your Success Is Our Obsession
"Jon and Richard have directly made my company well over a million dollars, and I couldn't be more happy with everything they've done for us. If you're lucky, they'll let you work with them!"
"I you're seeing this right now align yourself with John and Richard. Just like people have lifted me up and helped me get to where I am today... John and Richard can do the same for you. "
"Jon and Richard will help you solve any problem you're having in your business. They are ready to help you, and know their stuff like the back of their hands. I trust Jon and Richard because they deliver results!
Turn Your Passion Into Profit