10 Tips for YouTube Marketing Strategies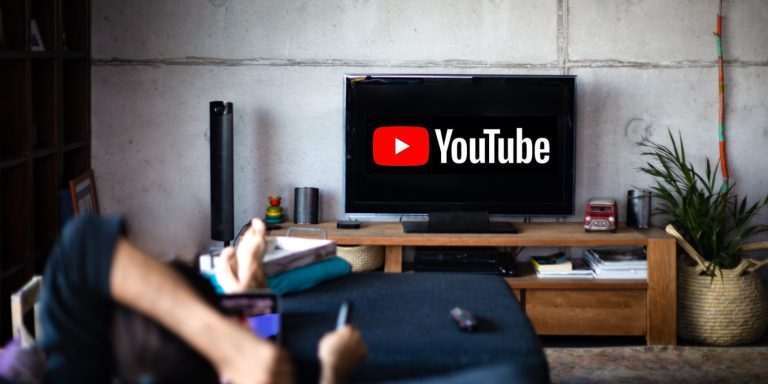 YouTube marketing has became one of the fastest ways you can build your business or passion. As YouTube has became the 2nd largest search engine in the world, because of its auditory and visual features – it's among the highest convert forms of learning as well.
We've have used YouTube in our business building efforts with much success, as we're able to generate affiliate commissions by simply doing YouTube review videos. There are many other fantastic ways to earn money with YouTube.
If you're looking to build a business, make money online or grow your passion, you should really consider using and going through these top 10 tips for YouTube marketing strategies now.
10 Tips For YouTube Marketing Strategies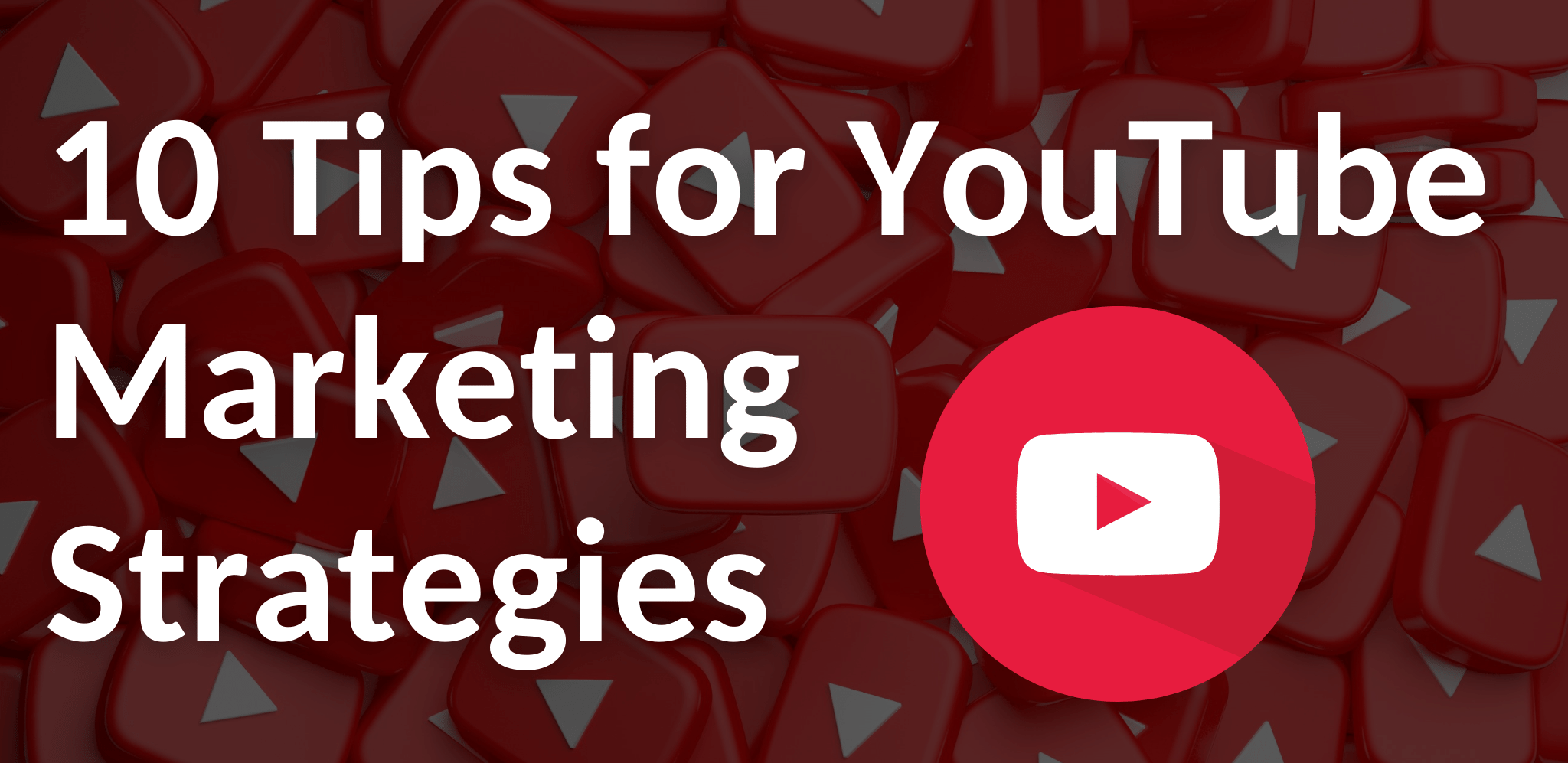 Having your own business is one of the greatest things in life, especially if you are looking forward to quitting that 9-5 job of yours. Now that everything is going digital, it's not new to venture into an online business. In fact, many business owners right now are successful in their online ventures. If you are planning to do the same, it's just right to think about social media marketing strategies, including YouTube as your major platform.
Marketing can be more difficult for some, but if you want to be successful online and ready to embrace whatever it takes, here are the 10 tips for YouTube Marketing Strategies that you can certainly use and get you on the right path to making money online.
1. Content is king!
Content is an essential part of a marketing strategy. Whether it's content writing or video creation, content has always proved that marketing could be effective when done right. So, instead of focusing only on good video effects, make sure your content is relevant and timely.
Watch time on your content has increasingly became one of the most important ranking factors for videos. You'll want to make sure that your videos are engaging, entertaining, and truly draw in someone's attention. And you need to KEEP the attention over time.
Another important factor of content creation that many don't consider – is the uniqueness of how you present your content. You see usually the same boring old review videos, and other similar kinds of entertaining that work but don't really engage your audience.
You want your content to be powerful, you want to it to move people, and most importantly you want it to be one of a kind. Because being one of a kind is what truly makes a person, brand or company stand out against any competition.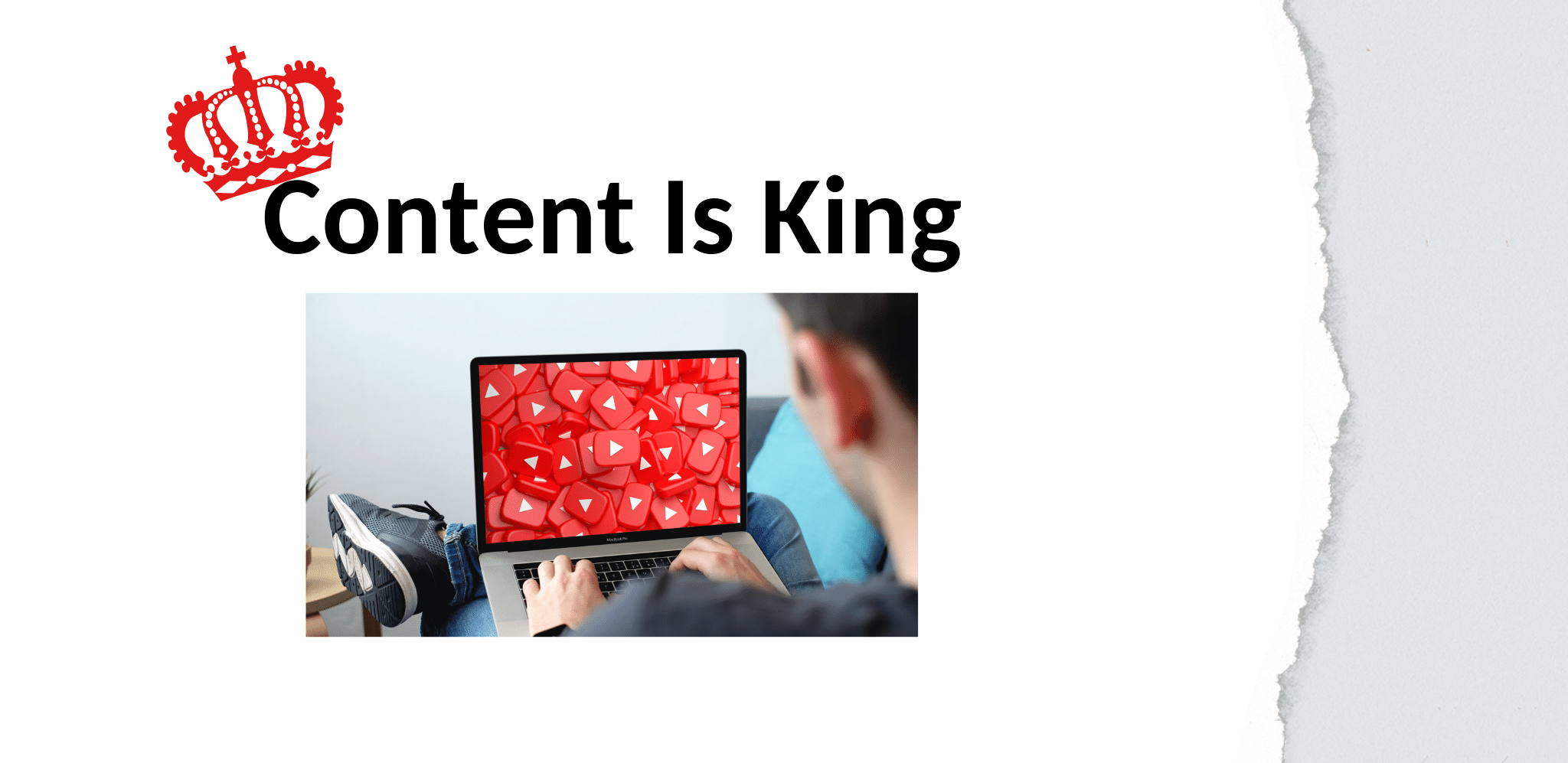 2. Work more on your video graphics
Of course, YouTube is made for video marketing. Aside from content, you should work on your video graphics and ensure that they are pleasing to the eyes of your target market. Your thumbnail should exactly match what the video is going to cover while also causing curiosity at the same time. If you're going to use graphics specifically, don't be afraid to spend serious time and money in this area.
Why? People can't stand sub-par half ass graphics and imagery. People want to see clean, crisp, and concise imagery that has had serious time and effort put into it. That's what grabs and holds people's attention.
3. Make it short
Long videos will bore your target market. One way to make your video marketing effective is to make it short but meaty. 
If you are going to shoot a longer video, you'll want to break up the videos content into segments. In each segment you should have an intro in the segment in order to keep your audiences attention.
By keeping shorter segments in place that truly capture and hold attention, you'll be able to increase your watch time drastically.
4. Consistency is the key. Upload Videos Daily Or Weekly.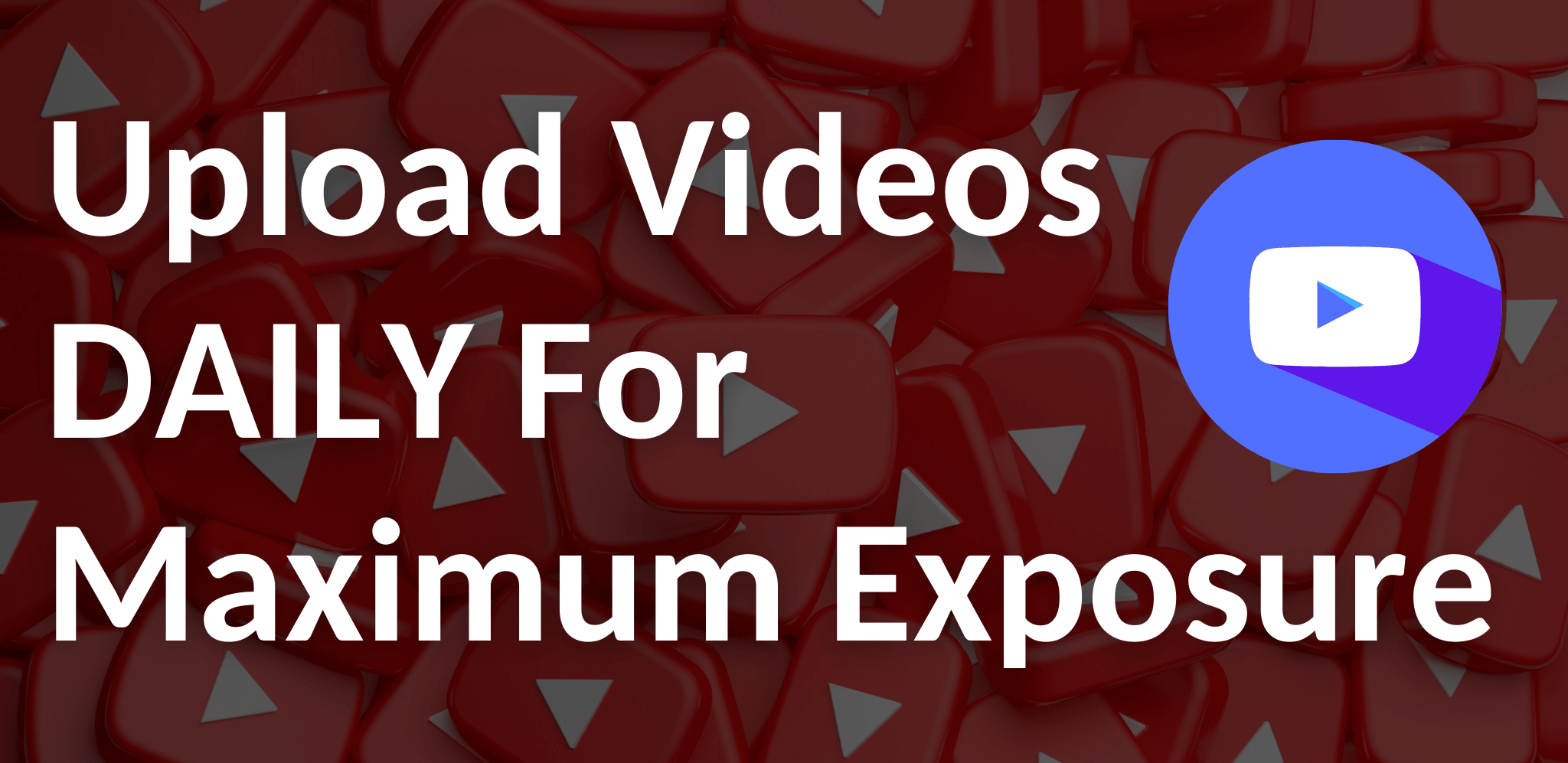 Consistency is always the key to successful marketing. You have to make a schedule for when to upload videos. Is it going to be daily? Weekly? Monthly? Make sure you are consistent with your uploads so that your target market will have something to look forward to.
The main reason why uploading videos on a consistent schedule is so important, is because of the culture you're building with your following. Whether you realize it or not, but by building a following within YouTube or other social media platforms – you're creating your own mini interactive culture. People within will expect consistency, and look forward to seeing your content.
5. Promote your YouTube channel
You can use other social media sites such as Facebook, Instagram, and Twitter to promote your YouTube Channel.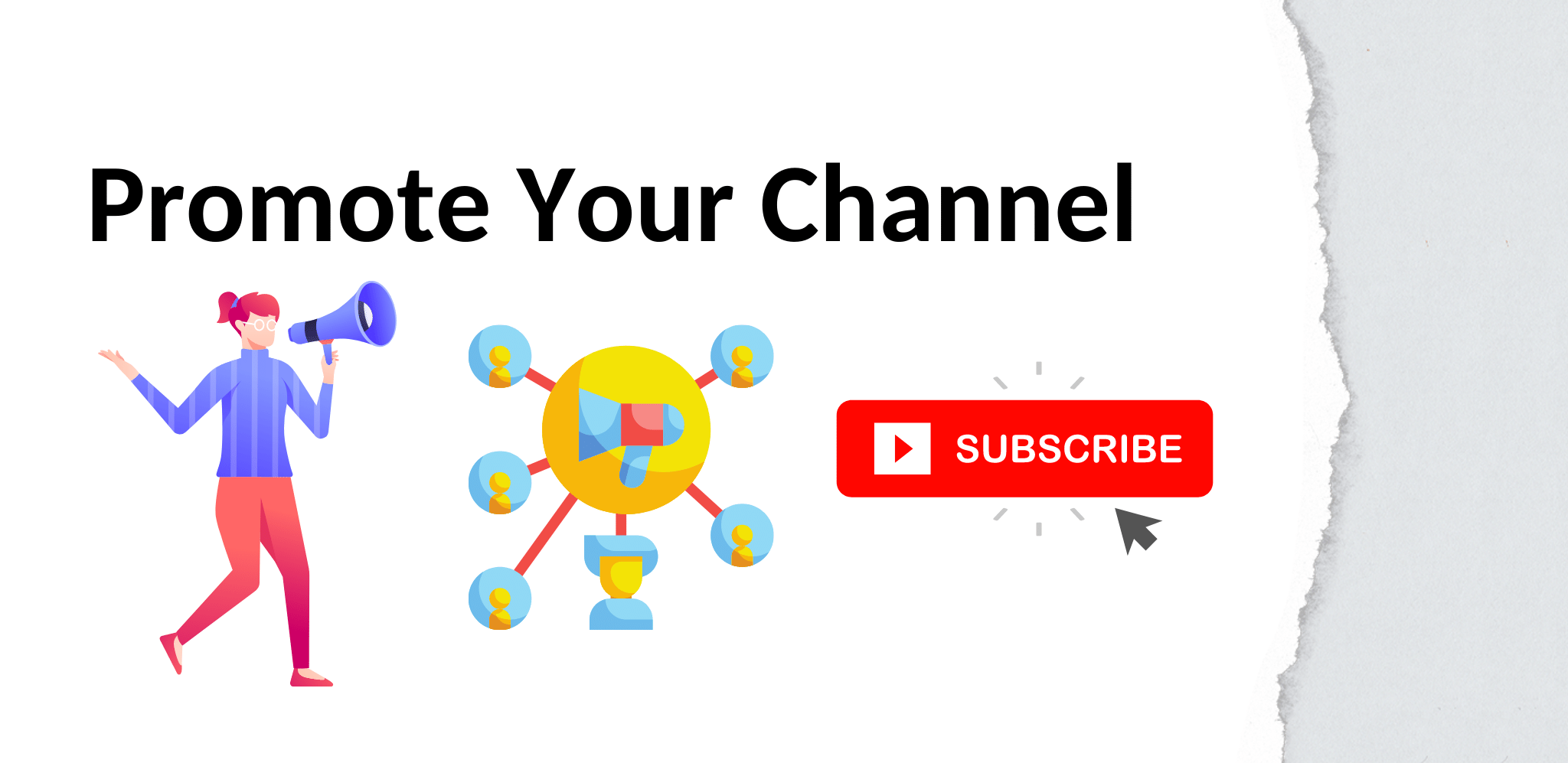 Your content should be syndicated across all of your other social media followings. If you have an email list, podcast, or other forms of audiences following you – consider sharing your YouTube videos to the places as well.
6. Remind your viewers to subscribe
One way to get a consistent number of views is to remind your viewers to subscribe. Make a reminder in every video you upload.
You can even cut a segment into each video where you have a pre-recorded video asking them to be a subscriber, comment, like the video, and maybe even hit the notification bell.
7. Use your channel to promote your products and services
Your video marketing should be about your business, passion or something relevant to it. To make the most out of your marketing strategies, don't forget to promote your products and services. Affiliate marketers do very well on YouTube as well.

Every few videos you can shoot a promotional video. However, the majority of the videos you upload should be either…
Enticing
Entertaining
Educational
By shooting a variety of content, you'll build a loyal audience base that can actually relate to your content you publish. You can also build passive income from your YouTube videos, where you get paid by YouTube directly through adsense.
8. Giveaways for more viewers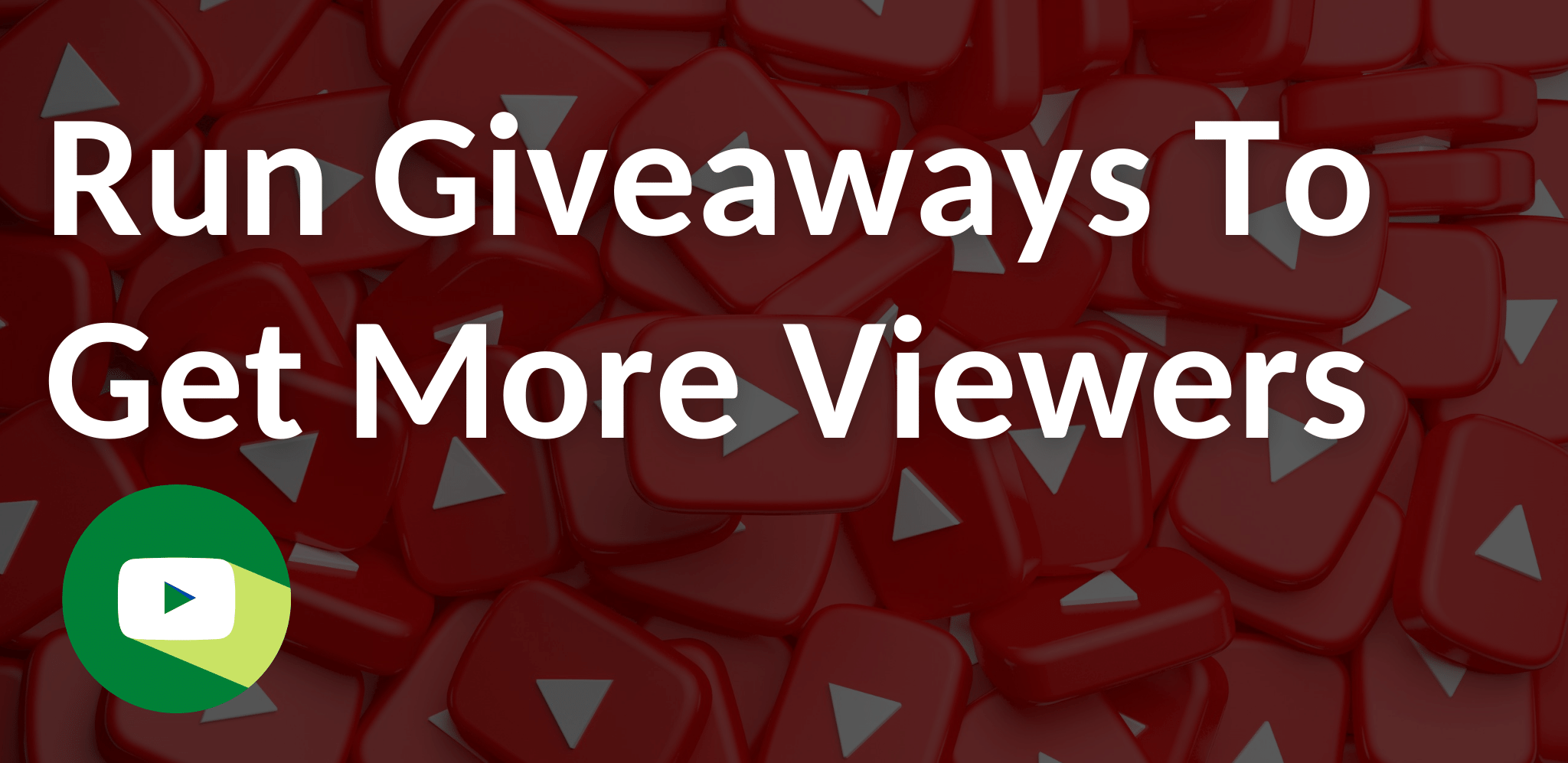 Freebies excite people, and they should be a part of your marketing strategy. Host a giveaway event using your YouTube channel. You can get more followers and subscribers by using this technique.
9. Find a niche
Your niche would depend on what you want to promote. If it's all about your products, then you should stick with your line of business. For example, if you are selling beauty products, your niche should be about beauty.
If you don't already have a niche or industry you're selling in, here's a video covering why you should start a side hustle and start using YouTube for it today.
10. Choose your video style
Last but not least is choosing your video style. Is it vlogging? Education videos? Engaging videos? How to? There are a lot of options to choose from. At the end of the day, you should be consistent and stick with your video style.
Building a YouTube channel and following, is similar to becoming a true influencer. You are responsible for creating engaging stories that people will follow and listen to. By being able to do this, you'll build a loyal following of people who truly love and want more of your content every single time you upload.
How To Build A YouTube Marketing Strategy With All Of These Tips
These strategies and tips are great! They'll help you promote and build a real YouTube following that lasts for decades. 
We're not the best "youtube marketing gurus" in the world though. Our friend and YouTube marketing strategist, Chris Derenberger, has so much more to teach you about YouTube marketing, getting monetized on YouTube, and so much more.
We did a full YT Marketer Review of his new YouTube Marketing course – where he guarantees you'll get monetized on YouTube within 30 days!
In that review we go over the entire course, the back office, each training module you'll get access too – and so much more.
We suggest taking a look at the review and seeing if YT marketer is right for you.
Learn about YouTube Marketing Services here
Learn about YouTube Channel Marketing Services near you here
How To Start and Grow a Profitable Online Business Today!
Learn How We Make Over $997 Daily From Affiliate Marketing & How You Can Too
"Get Your Step-By-Step System to a Hyper-Profitable Business"
Your Success Is Our Obsession
"Jon and Richard have directly made my company well over a million dollars, and I couldn't be more happy with everything they've done for us. If you're lucky, they'll let you work with them!"
"I you're seeing this right now align yourself with John and Richard. Just like people have lifted me up and helped me get to where I am today... John and Richard can do the same for you. "
"Jon and Richard will help you solve any problem you're having in your business. They are ready to help you, and know their stuff like the back of their hands. I trust Jon and Richard because they deliver results!
Turn Your Passion Into Profit